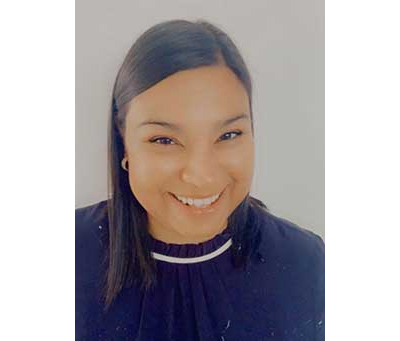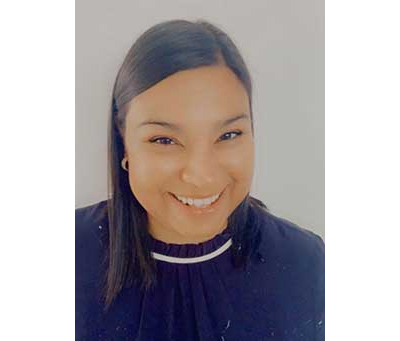 Earned her elite CITP®|FIBP® designation: Jan. 2020
As an immigrant Canadian who loves to travel, Laura has had the opportunity to visit some amazing places and work alongside people across diverse cultures. These experiences enriched her understanding about the unique identities of the locations she visited and formed the foundation of her interest in international trade.
"When I'm missing a certain food, product, or service from somewhere that I've been fortunate enough to visit, I know that it is international trade development which has opened the door to be able to access these comforts from wherever I may find myself."
Never a dull moment
Laura's enthusiasm to interact with people from different cultures opened new doors for her. She soon found herself working for companies across a wide range of industries and dealing with a wide range of international markets. Her journey so far has been exciting and stimulating – one that has guided and shaped her professional experiences every step of the way.
For Laura, her favorite aspect of her career is the fact that
there is never a dull moment. It, thus far has been an ever-learning and evolving experience, and I hope to continue to grow in this journey.
Her proudest accomplishments – getting to work in the public and private sectors
Laura's very first international trade experiences count among her most memorable ones. She began her career working directly with the U.S. Commercial Service Office in Toronto. This stint within the public sector gave her valuable insights into political policies and foreign affairs.
Laura soon got the opportunity to diversify her experience into the private sector as well, while she worked on projects in North and South America, Africa, the Middle East and Europe.
The chance to work in both public and private sectors has proved both educational and fulfilling for Laura and has paved the way to her future success.
"Being of Latin American and European descent, these opportunities have been doubly rewarding on a professional and personal level."
A valuable piece of career advice
Laura firmly believes that connecting with people is key to enabling and enhancing professional growth.
NETWORKING IS KEY! Networking helps establish, build, and further a professional career. The mutual support found and provided between peers leads to both successful projects and friendships.
Taking the next step to further her career goals
While Laura's extensive experience in international trade was her biggest strength, she decided to add a mark of distinction to her professional credentials by signing up for FITTskills courses.
Getting trained in the nuances of international trade would provide her with a solid foundation needed to build a successful career, along with further refining her skills and knowledge.
The FITTskills courses provided the base and foundation for my career. Completing the courses gave me and my future employers the confidence that I had the know-how and dedication that a career in international trade entailed.
A desire to advance global career options
It was her aspiration for career progression that led Laura to apply for the elite CITP designation, after completing her FITT Diploma in International Trade. As an established trade practitioner, she knew that adding to her credibility was crucial to broadening her professional horizons.
The CITP|FIBP designation provides prestige, helping to advance my global career options and broaden my network of contacts within this industry and all other industries as well.
Today, as the proud holder of the CITP designation, Laura believes that this stamp of excellence is a validation of her hard work, dedication, and commitment to her craft.
How do you see your CITP designation playing a role in your future career?
I foresee my CITP|FIBP designation adding a competitive edge to my profile. Helping me stand-out as I continue to expand my career in a more global setting.
An elite designation, a rich professional experience, and her sheer energy and enthusiasm towards her profession are sure to help Laura scale the peaks of success she has her eye on.
Learn more about the CITP®|FIBP® designation
INTERNATIONAL BUSINESS CERTIFICATION—CITP®|FIBP®
Advance your career and build your professional credibility in the field of global business by earning the Certified International Trade Professional (CITP) designation.
Why Earn the Certified International Trade Professional (CITP) Designation?
The Certified International Trade Professional (CITP) designation is the world's leading professional designation for the field of international business. So whether you're new to global trade or have over a decade of direct experience, you'll find the CITP designation can help advance your career and build your professional credibility.
The CITP designation sets you apart in the competitive international business industry because it's proof you possess the competencies global business experts have identified as being essential for a successful career in international trade. It also recognizes your dedication to ethical business practices and ongoing professional development—both of which are desirable traits for today's global business practitioners.