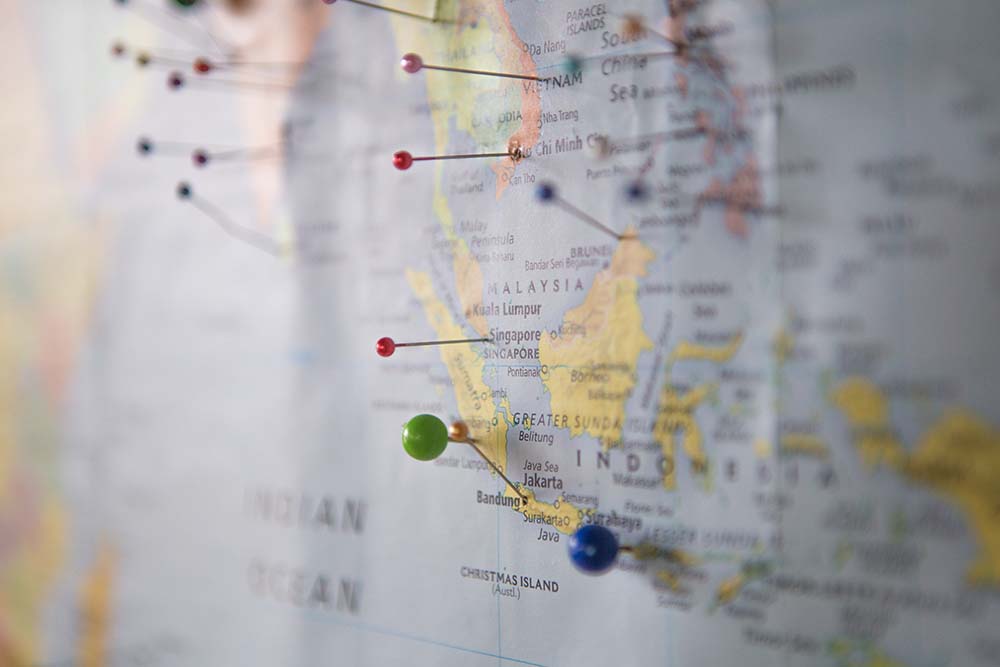 2018 was quite an eventful year for the popular CanExport funding program. Earlier in the year, it was updated to re-align the amount of funding available per application and the eligibility criteria for target export markets. By the end of 2018, it was updated again to further expand applicant eligibility criteria and enable more businesses to qualify for export funding.
CanExport now accepts Canadian government funding applications from businesses with 1-500 FTE employees and $100k-$100M in annual revenues. Under the program's expanded eligibility criteria, both large and small companies previously ineligible for funding can now be considered.
Previously, only Canadian businesses with 1-250 FTE employees and $200k-$50M in annual revenues were eligible for export funding. The expanded funding will help more firms across Canada develop international markets and diversify revenue streams.
CanExport Applicant Eligibility Criteria Updates
Since CanExport was established in 2016, it's helped more than 1,000 businesses perform exploratory export market development projects. This has led to more than $375 million in new exports and helped businesses to gain market share across the world. In fact, 42% of CanExport recipients successfully generated export revenues in the market(s) they accessed funding to explore.
Due to this overwhelming success and increasing demand from Canadian businesses, the CanExport program was updated twice in 2018. The first update adjusted how much funding can be awarded per project, while also providing greater context on which export markets are eligible.
The current and most significant update to CanExport will lead to even more businesses accessing export marketing grants. Due to a CanExport funding top-up in Summer 2018 and additional funds provided through the Fall 2018 Economic Update, the program seeks a wider range of applicants than ever before.
CanExport now accepts applications from businesses with 1-500 full-time equivalent (FTE) employees and $100k-$100M in annual revenues.
The increase in CanExport's funding pool will help more high-quality export projects receive funding. This includes projects submitted from smaller applicants ($100k-$200k in annual revenues) and larger applicants ($50M-$100M in revenues; 250-500 employees) that were previously ineligible. These companies that now qualify for funding should explore the program further and discover how much they can receive in export grants.
What is the CanExport Funding Program?
CanExport is an international market development grant that helps companies expand into countries where limited to no revenues have been collected in the previous 24 months. Funding is commonly used to participate in an international trade show, provide on-site translation services while at the trade show, translate marketing materials, and perform market research.
The CanExport program provides businesses up to 50% of eligible project expenses to a maximum $50,000 per application and up to $99,999 per year.
To qualify for the program, applicants are advised to propose a high-impact export marketing event that is likely to lead to increased international sales. Applicants must plan to further develop that market post-trade show and deliver post-project updates to demonstrate its effectiveness. Additional eligibility criteria apply; please see Mentor Works' CanExport Eligibility blog for a more extensive look at the program's applicant, project, and expenses eligibility factors.
How to Access Export Market Development Funding via CanExport
To get started with CanExport funding, business leaders should start by selecting an upcoming international trade show that they intend to participate in, build a budget for the event, and forecast the intended outcomes (leads, clients, revenue) that would make the project a success.
Once there is a well-established project plan, companies should develop and submit a comprehensive funding application that reviews the strengths and opportunities the project addresses, as well as a rationale for how much funding is required. These details are critically reviewed by the program and only strong projects with clear benefits will receive approval.
Applications can be submitted to CanExport throughout the year; companies are advised to apply well in advance of the international event to ensure the application is processed by Global Affairs Canada in advance of incurring eligible expenses. It typically takes six to eight weeks for application approval.