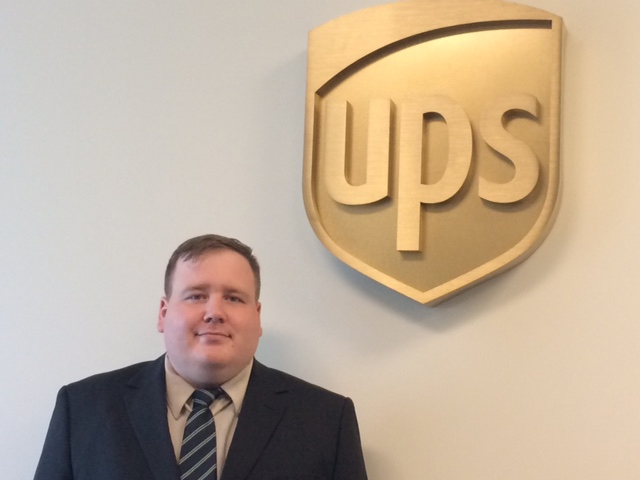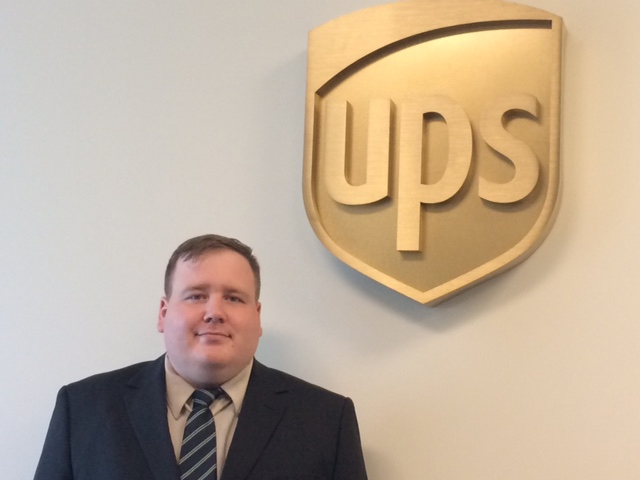 Earned his elite CITP®|FIBP® designation: Mar. 2019
As an Account Management Representative with UPS Capital, UPS's supply chain insurance and finance service company, Kyle Laflamme uses his several years of experience and knowledge to protect customers' supply chains, assist with claims and provide the best possible service.
His international trade journey began as an Algonquin College student, studying international business through the college's FITT-accredited program.
"That's what really peaked my early interest in international trade. I've always found the prospect of exploring new markets fascinating, from learning different languages to negotiating logistical challenges, so it's just been a natural fit for me from then on."
Thanks to his Algonquin professors and the FITT course content, Kyle built the foundation he needed in international business to launch his career.
"My professors were all very knowledgeable, approachable, and professional. Much of what I was taught I still actively use today years later, so they've had a direct result on my success thus far."
The International Market Entry Strategies course was the most intriguing to me because it encompassed so much of what it takes to get a project off the ground (logistical considerations, laws and regulations, social norms and working conditions, finance, etc.).
"This not only prepares one for international market entry, but also crosses over into many other facets of business as well, from project management to cross cultural negotiations. I'd absolutely recommend FITT's courses to anyone interested in international trade, they've been very beneficial."
Quickly building an impressive list of career accomplishments
After graduating and working in financial advisor and quality assurance roles in Ottawa, Kyle moved a couple of years later to Montreal to take a position as an Account Specialist, working primarily with business owners in the U.S.
"I ended up moving to Montreal and later accepted a position in a company that needed someone with my theoretical knowledge of international trade. I was responsible for many different sorts of tasks at this company, but the international trade aspect was what interested me the most, so that's where the majority of my focus was directed."
Building upon that experience, he next took a job with Wholesale Payments Direct, a new payment processing company at the time. Within a few months he worked his way up from Lead Generation Manager to Director of Operations. Taking on a multitude of challenges, from acquiring new customers, creating sales strategies and handling logistics to building new internal policies and procedures, overseeing payroll and improving data management practices, the position allowed Kyle to stretch his wings in a way he's continued to do ever since.
"I've always been a firm believer in coming up with solutions for complicated challenges as opposed to finding reasons what things can't be done. Many of my favourite moments stemmed from applying this philosophy to scenarios when logistics and/or communications seemed to have broken down. Reassuring the client that I will fix their problem and then actually pulling it off always produces a great sense of achievement for me, especially when you consider that deadlines are always that much tighter when you have to factor in international time zones and different customs regulations for each country and whatnot."
In his next role as a logistics specialist and customer service representative with Diebec, he also had the opportunity to help the company improve how it approached acquiring new business, which he found professionally fulfilling and an exciting chance to apply his knowledge to something new.
"One of the most interesting projects that I've been involved in was working with senior management to come up with pricing proposals to acquire international business. I've always had a knack for Excel, so on one hand I was brought onto the projects for being able to design pricing solutions for our prospective clients, but also because I was the resident expert on the additional costs we faced for shipping internationally as well as what the costs were when a mistake was made. Factor in the tight deadlines and the amount of money that hung in the balance, and that made these project right up my alley."
"The senior management really took me under their wings and helped actualize my theoretical knowledge by mentoring me and encouraging me along the way."
The continuous process of professional training and achievement
Even with his many years of career experience and success, Kyle makes an effort to keep learning and expanding his horizons and appreciates how much he's learned along the way.
"When I first started my career, I wish that I properly understood how fast things can take a turn for the worst if you haven't prepared adequately for the task at hand. In domestic business, if a simple mistake has been made, it's usually easily fixed with a phone call or an email."
"With international business, a simple mistake can mean a package gets held up at customs, a disagreement arises over where the responsibility of risk transfers over in the event of a damaged shipment, possibly losing a client because of a language barrier, etc. It's much more important to do your research beforehand because there are so many little details to consider that can have a huge impact on your company's bottom line and your reputation."
In 2018, he graduated from Concordia University with a BA in philosophy, and intends to pursue a Master's degree in the future, either in business analytics or business administration.
He also recently met a goal several years in the making by earning his CITP (Certified International Trade Professional) designation, and is excited to see his hard work come to fruition.
"The CITP®|FIBP® designation was a big pull-factor for our college program, so upon graduating I had always intended to apply. Once I found my way into a company that allowed me to gain the necessary experience and knowledge to develop and serve their international market, applying for the CITP®|FIBP® designation was the next logical thing to do, since this is the direction that my career is heading in. It's very pleasing to see my work and study throughout the years come to fruition."
He now sees a great deal of value in his designation moving forward, both in his current work and as a potential avenue towards exploring the myriad opportunities available at a company the size of UPS.
"I'm excited to see what doors will open, and what value can be generated from leveraging this designation.
I foresee the CITP designation opening a lot of doors for me internally within my company, given that we're such a large international transportation company, and also will help provide our clients with confidence knowing that my advice and work is backed by knowledge attained from pursuing accreditation from a recognized international organization like FITT.
Want to connect with Kyle?

LinkedIn: Kyle Laflamme
Learn more about the CITP®|FIBP® designation
INTERNATIONAL BUSINESS CERTIFICATION—CITP®|FIBP®
Advance your career and build your professional credibility in the field of global business by earning the Certified International Trade Professional (CITP) designation.
Why Earn the Certified International Trade Professional (CITP) Designation?
The Certified International Trade Professional (CITP) designation is the world's leading professional designation for the field of international business. So whether you're new to global trade or have over a decade of direct experience, you'll find the CITP designation can help advance your career and build your professional credibility.
The CITP designation sets you apart in the competitive international business industry because it's proof you possess the competencies global business experts have identified as being essential for a successful career in international trade. It also recognizes your dedication to ethical business practices and ongoing professional development—both of which are desirable traits for today's global business practitioners.