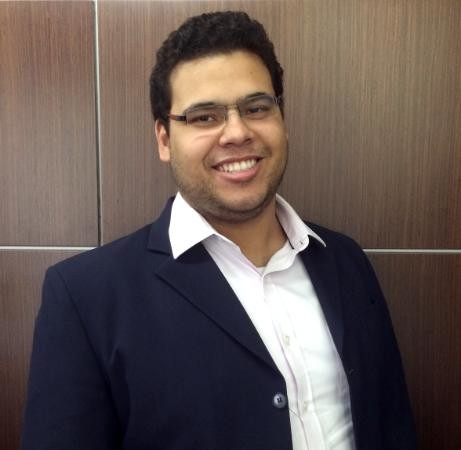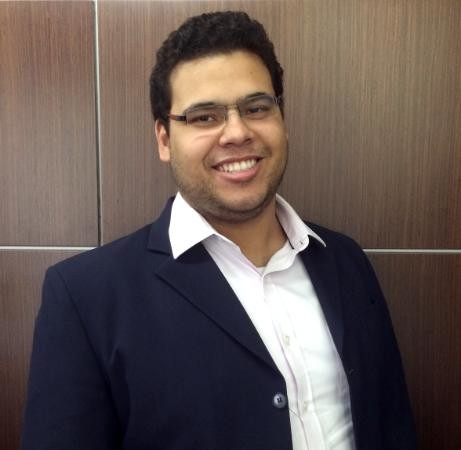 Earned his elite CITP®|FIBP® designation: Apr. 2019
With a relentless drive to pursue his career goals and constantly expand his skills, Rafael Ramos turned an internship after graduation into a successful import-export career a continent away.
Originally from Brazil, Rafael studied international relations and affairs in university. During his studies, he completed an internship with a maritime shipping company in Rio de Janeiro, preparing shipping documents and submitting them to the proper authorities to ensure loading, unloading and transport. Immediately after graduating, he then completed a second internship with a different shipping company. Taking on greater responsibilities, he handled some aspects of the crew exchange process, updated port lists of current ships and crews, and held financial control for services provided to crews on those ships.
With his experience from those internships, he then secured his first full-time job in international trade as an International Operations Assistant with Golden Foods Alimentos, also in Rio de Janeiro. He quickly took on responsibility for the import process and packing validation of the company's meat, fish, beverage, appetizers and other seasonal products. Combined, these accounts represented nearly half of the company's revenue!
"I worked closely with suppliers to develop private import labels for my company and some selected clients, which I was quite proud of," he says.
Pursuing an international business education with a move to Canada
Looking to reinforce his experience with training specific to the practical needs of importers and exporters, Rafael moved to Vancouver to take the FITTskills program through Canadian College, one of FITT's educational partners.
"I learned a lot about finance tools and how technology can improve my work experience, for example using EDI (electronic data interchange) to improve inventory control."
My favourite course was Feasibility of International Trade. Learning how to create a feasibility study from scratch to penetrate new markets is extremely useful.
By completing the program, he earned both the FITT Diploma in International Trade and an International Trade and Co-Op Diploma from Canadian College.
Staying in Vancouver to expand his career
Shortly before graduating from Canadian College, Rafael started his current position as an Import Coordinator with Thai United Food Trading Ltd. in Vancouver.
He works directly with exporters on purchase orders for food and personal care products, negotiates ocean freight with maritime shipping companies, schedules container arrivals and manages related costs, and analyzes import data to forecast.
Taking a direct role in final negotiations, including the pricing, has been an aspect of his work he's glad to have learned, and recommends new professionals prepare to handle such responsibility.
"I wish I'd known from the very start how to negotiate with different cultures. Always study intercultural business to guarantee a great relationship with your partners."
With suppliers and customers in multiple continents, ever-changing schedules and costs, new data to analyze on a daily basis and other unexpected challenges, his work requires adaptability, as well as the ability to think on your feet and look for unconventional approaches. While some may find this overwhelming or overly challenging, it's one of his favourite parts of his current job.
"You never know what to expect in international trade, and intercultural business makes you think outside the box. Also, some unexpected events force you to find creative solutions."
With his FITT Diploma and work experience, Rafael also applied for and successfully added the CITP (Certified International Trade Professional) designation to his list of career accomplishments. He hopes the designation will further improve his credibility as a trade professional, and open doors for new responsibilities.
I am a very young professional who started my experience as an intern. Having an international designation emphasizes and proves my skills, and shows that I am prepared to take on and excel in new challenges.
Already on a strong upward career trajectory, Rafael's experience and elite professional designation now equip him with all the tools he needs to take on any new challenges in the world of international trade.
Want to connect with Rafael?

LinkedIn: Rafael Ramos
Learn more about the CITP®|FIBP® designation
INTERNATIONAL BUSINESS CERTIFICATION—CITP®|FIBP®
Advance your career and build your professional credibility in the field of global business by earning the Certified International Trade Professional (CITP) designation.
Why Earn the Certified International Trade Professional (CITP) Designation?
The Certified International Trade Professional (CITP) designation is the world's leading professional designation for the field of international business. So whether you're new to global trade or have over a decade of direct experience, you'll find the CITP designation can help advance your career and build your professional credibility.
The CITP designation sets you apart in the competitive international business industry because it's proof you possess the competencies global business experts have identified as being essential for a successful career in international trade. It also recognizes your dedication to ethical business practices and ongoing professional development—both of which are desirable traits for today's global business practitioners.