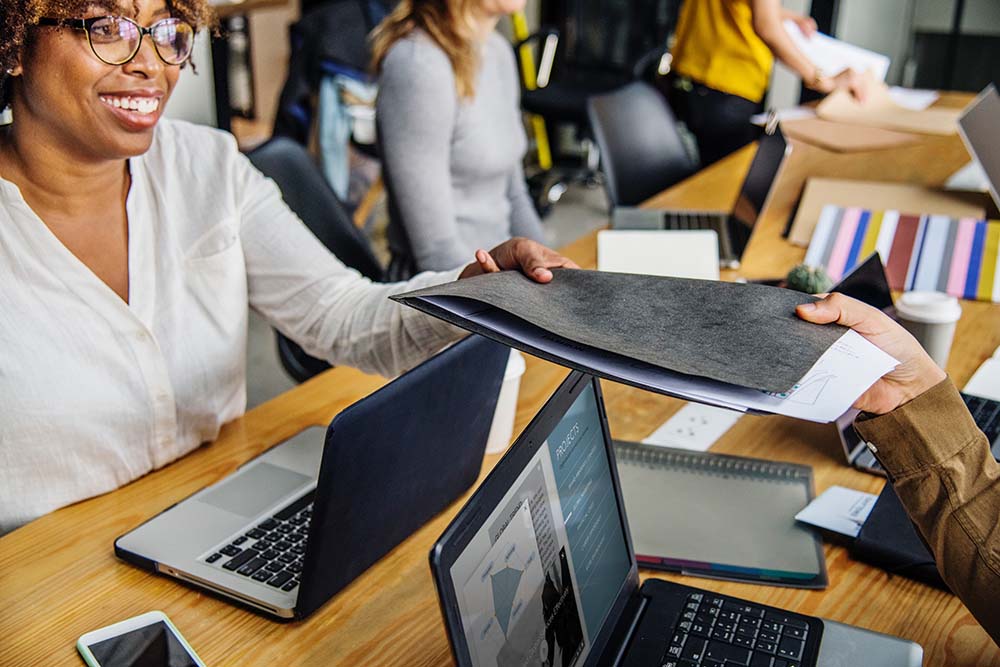 The Forum for International Trade Training (FITT) is collaborating with The Organization of Women in International Trade (OWIT) International, to support the advancement of women and the professional growth of OWIT members with expert trade training, resources and certification.
OWIT is a non-profit, professional organization that provides access to networking, education and professional development opportunities for more than 2,000 men and women in over 20 countries in all continents worldwide.
FITT and OWIT are working together to boost their members global trade competencies, professional growth and business opportunities. OWIT members will enjoy access to global trade training from FITT at an exclusive member-only price, as well as benefits such as networking, international business resources and the opportunity to obtain their professional global trade certification, the official CITP®|FIBP® designation.
The Forum for International Trade Training, FITT
The Forum for International Trade Training (FITT) is a not-for-profit organization dedicated to providing international business training, resources and professional certification to individuals and businesses.
Whether you're looking to grow your business, invest in personal development for your employees, or meet your own personal career goals, the right training and certification can help you enhance your knowledge and credibility, stand out from the competition and take advantage of opportunities.
Endorsed by and in collaboration with Export Development Canada (EDC), FITT provides training courses that give you the world's most up-to-date, industry-validated global trade information available. The courses are created with the help of many experts working in the global trade industry, to ensure all material is tailored to help you develop the practical skills and competencies you need to succeed in meeting the everyday demands of international business.
FITT's online courses and workshops enable you to pursue your self-directed training whenever and wherever it's convenient for you. Target the global trade topics that matter most to you or your business or complete all of the courses and earn your CITP (Certified International Trade Professional) designation.
FITT's international business training programs and professional designation (CITP®|FIBP®) have become the standard of excellence for global trade professionals across Canada and around the world.
What is the CITP?
The CITP®|FIBP®, the world's 1st professional designation for international business professionals is recognized worldwide as the mark of highest competence in global trade. The CITP designation helps professionals enhance their skills, knowledge and credibility in all aspects of international business.
Who is the CITP for? Professionals in all different stages of their careers, including business owners, experienced executives, and anyone who is just starting out or already working in international business can benefit from certification that officially validates their professional competency.
Endorsed by the World Trade Centers Association and the Government of Canada, the CITP®|FIBP® designation is held by global trade professionals in over 40 countries and growing.
The benefits of joining OWIT
OWIT offers webinars, conferences, networking opportunities as well as resources where members can find speakers, consultants and advisors on international business and trade.
Some of the most rewarding benefits of OWIT membership come from participation in the networking, educational, and professional growth opportunities available through a local OWIT chapter. Members can take advantage of a broad range of opportunities to advance their professional and personal growth. Events organized by chapters reflect the diversity and range of chapter locations and members' interests.
You can become a member of OWIT by joining an existing local chapter, the 'virtual chapter', or by starting your own chapter. The option to join the 'virtual chapter' works well for individuals who do not have access to a local OWIT chapter where they reside or work.
Once you join your local OWIT chapter, or the virtual chapter, you automatically become a member of OWIT International, giving you access to the OWIT International network.