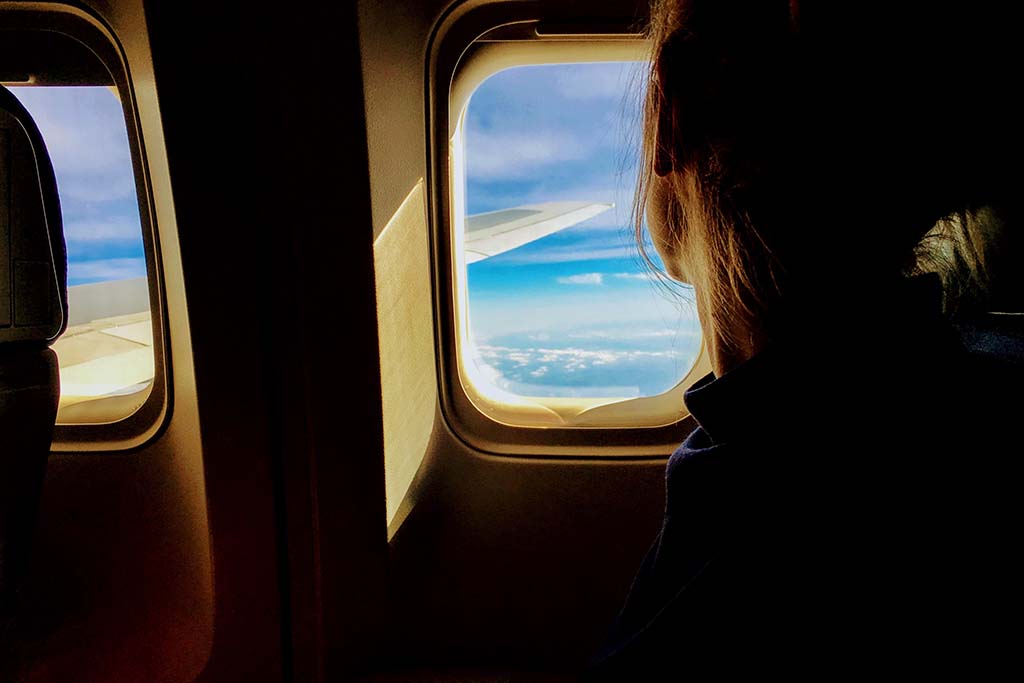 One of the perks of a career in business is travelling to attend conferences, meet clients or form new partnerships. These trips can open up a world of opportunities for your work, but they can also be stressful if not well planned. Having travelled extensively for business and pleasure for over 20 years, I've learned a few things that have made these trips more productive and enjoyable. Rather than learn the hard way, here are five essential hacks especially for women travelling internationally on business.
1. Keep Calm and Carry-on
Travelling for business can be quite hectic. If I had a dime for every time I had to go directly from the airport to a meeting, I would have at least five dollars by now! Even if you do have time to check into your hotel before the games begin, why would you want to prolong your time in the airport? Even worse is being delayed by late or missing luggage. And if your power suit is in your checked suitcase, your next meeting might feel more stressful than it has to. For these reasons, I highly recommend that you don't check any luggage unless your trip's duration is more than a week.
Carry-on and hit the ground running, with your rolling suitcase behind you as you get to the front of the taxi line. It's a real confidence boost, which is great for business.
2. Don't Look Strange in a Strange Land
50 countries and five continents later, I've been fortunate to have experienced a diverse range of cultures and traditions. As a Canadian, I understand how we pride ourselves on our stance regarding diversity. We've also come a long way toward gender equality, as opposed to many other countries. When travelling, it can sometimes slip one's mind that our choice of apparel or how we carry ourselves in our own country may not be appropriate in others.
If your business trip is to a far-off land with different customs and beliefs, I suggest you do a bit of research to see whether what you intend to pack would pass muster where you are going. In many places, women wearing low necklines or sporting bare shoulders and knees can be seen as offensive to locals. Whatever your stance on personal freedom, when travelling abroad, we have a responsibility to show respect for cultural differences.
3. The Life-Changing Magic of Tidying Your Luggage
Fun fact: the 80/20 rule that we apply in business also applies to our wardrobe. That's right, we only wear 20% of what is hanging in our closets, and luggage is no different. Most people are chronic over-packers but if you stick to your favourite neutral professional outfits that are interchangeable with black or beige footwear, you will truly be amazed at how little you need to bring with you.
To make use of all the space in your carry-on, many savvy travellers use packing cubes  – magical nylon zip bags that you can fill with a staggering amount of stuff. These cubes will change your travel life, trust me. Just be sure to weigh your suitcase before you go to the airport to make sure it doesn't exceed your airline's weight restrictions.
4. Bleisure is the New Black
While the vast majority of business travel for North Americans is domestic, international business trips have been steadily on the rise since the 2008 economic downturn. Not surprisingly, people travelling for business abroad are extremely likely to tack on some vacation time to their international trip. In fact, Expedia Group reported that this was the case about 80% of the time last year for American business travellers.
Whether you are preparing for a trip near or far, know that adding some leisure time to your itinerary is worth considering, since Bleisure has become all the rage. For women travelling alone, this may sound daunting, but there are lots of ways to explore if you don't feel comfortable going solo – join a walking tour, sign up for a local cooking class, or become a member of a global expat organization like InterNations , where there are a wide variety of group activities to choose from.
5. Don't Spare the Self-Care
Women are well known for putting their time and health at the bottom of their priority list. Business trips only exacerbate this bad habit, so make sure you have a plan to fit self-care into your itinerary. The healthier and more well-rested you are, the more effective you will be in your work while on the road.
The major travel self-care items I see getting lost in transit for women are hydrating (with water not wine), eating a good breakfast and taking me-time. Bring a water bottle and use it regularly, make sure to eat a healthy breakfast and get as many greens in your meals as you possibly can. Although it can be fun to go out exploring in the evenings if you have the time, try to spend at least one night of your stay relaxing in quiet me-time.
Business trips can be exciting, intellectually stimulating and open up a wide world of opportunities. But not planning in advance can make them more stressful than they need to be. With these five travel hacks for women in business, you'll be on the path to a calmer and more productive trip.