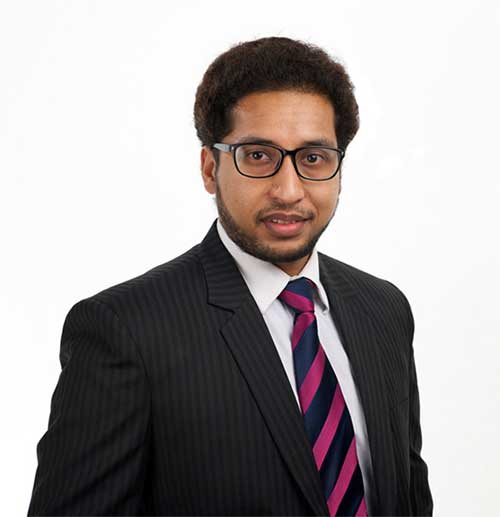 Earned his elite CITP®|FIBP® designation: March 2017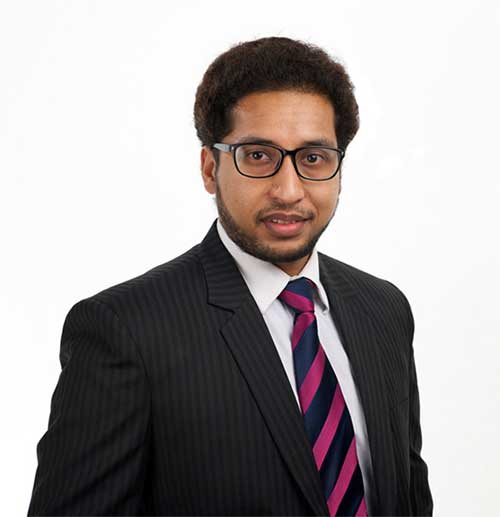 Fourteen years in, Zishan has already had an impressive career in global trade, specializing in economic development, project management, trade policy, business attraction and retention, negotiation, and stakeholder management.
He started his career as a summer intern at India's largest international trading corporation, MMTC Limited. Over the short duration of the three month internship, Zishan got a crash course in how international trade works outside the realm of the academic world. He was inspired by the experience to continue a career in this field and undergo further training.
"The internship at MMTC led me to pursue a Master's degree in international business, which provided me with a strong foundation for the next stage in my career in international trade."
Finding early success at a major international organization
After completing his Master's in International Business at the Jamia Millia Islamia Central University in New Delhi, Zishan secured a job with the International Chamber of Commerce (ICC) – India as a Management Trainee. He soon moved to an Assistant Director position, where he helped grow India's international trade through policy advocacy. He helped to resolve over 40 trade finance disputes during his term at the ICC.
As an international business graduate, I couldn't have asked for a more relevant job position than one with the ICC. I knew this was just the beginning and that I was on the right path. As a common Chinese proverb says, 'A journey of a thousand miles begins with a single step'.
Zishan decided to move his life and career to Canada, completing a Master's degree in International Studies and settling in Prince George, B.C. He soon took on a role with the city of Prince George as a trade and investment officer assisting local businesses in exploring international markets.
Opportunities can be as close as your own backyard
In 2015, Zishan took on a new role as Manager, Economic Development with the Lheidli T'enneh First Nation.
"It is quite a challenging and ever-evolving position. Currently, I am leading multiple projects ranging from infrastructure to energy, forestry, and mining."
"If I can describe my typical work day in one word that would be "chameleon", it changes colour. One moment I am working with engineers and architects, the next I am negotiating a joint venture with industry or the government. You'll often find me helping an entrepreneur draft a business plan or building a business case for a new venture."
The position requires continuous learning from both internal and external environments, which reminds me of a quote from one of my favorite books – Who Moved my Cheese? 'See what you are doing wrong, laugh at it, change and do better.'
To illustrate that multi-tasking Zishan describes, he is currently leading six different projects, one of which is particularly interesting. He is working on building a business case for exporting wild mushrooms to China, which are in high demand in the region for medicinal uses. The project began when he made an offhand comment to some clients.
"This business opportunity originated from a joke I shared with some Chinese investors about how many wild mushrooms I have growing in my backyard. I said, 'You can have them for 10 cents a pop.' We all had a good laugh. Later, they told me that wild mushrooms have medicinal properties and are valuable in the Chinese herbal market. We can find opportunities in such unexpected places. Who would have thought that I'd have international business growing in my backyard?"
Nonstop learning keeps you moving forward
Always striving to upgrade his skills, Zishan went on the hunt for certification to compliment his existing knowledge and skills and found the CITP®|FIBP® designation online. After looking into the process of applying, he opted to take the Professional Path, earning his designation in March, 2017.
The FITTskills training provides a strong background, knowledge and skills. I read all eight FITTskills textbooks for the professional exam, and they are indeed very comprehensive. They added to my existing knowledge of international trade.
"FITT's CITP®|FIBP® designation is one of a kind. Becoming a CITP also gives you access to resources and other experts in this field. It is a milestone achievement in my professional career and I am ecstatic to gain this designation, it was long overdue. The CITP®|FIBP® designation will help me to advance my career in international business as my clients and peers will further respect my advice on international business matters.  It will also open new career opportunities in organizations where the CITP®|FIBP® designation is a prerequisite."
Aside from his work with the Lheidli T'enneh First Nation, Zishan also sits on several boards including Tourism Prince George and the City of Prince George Economic Development Steering Committee. In the last 10 years, he has organized over 50 workshops, training sessions, and conferences.
Zishan is an overall impressive and well-rounded individual. He is also a certified negotiator, an avid writer and travel blogger, and a talented artist.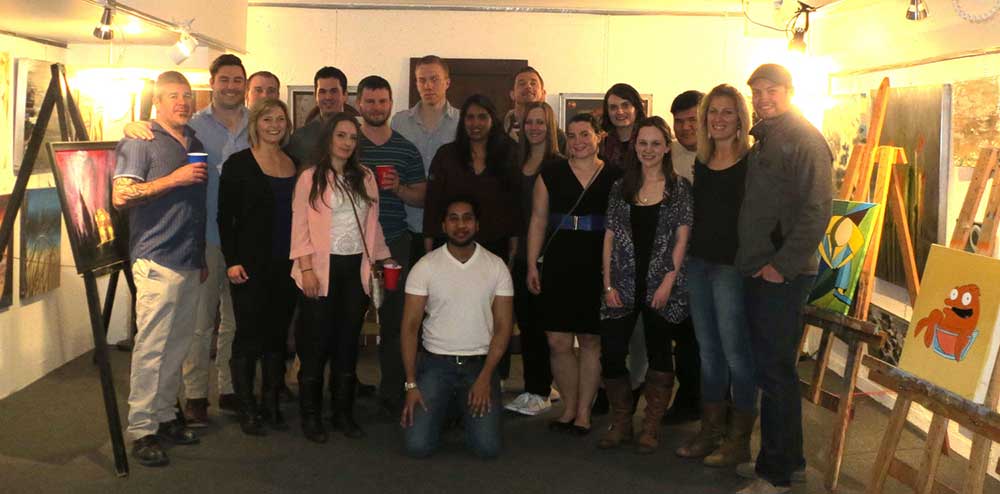 This final quote, one of his favourites, sums up well the source of his drive and ambition that keeps spurring him on to success:
"My Dad always tell me, 'There are no short-cuts in life, you have to work hard to progress in your career". I firmly believe in his wisdom, and I often quote, 'Never stop learning. The moment you stop learning you will become extinct.'"
Learn more about the CITP®|FIBP® designation
INTERNATIONAL BUSINESS CERTIFICATION—CITP®|FIBP®
Advance your career and build your professional credibility in the field of global business by earning the Certified International Trade Professional (CITP) designation.
Why Earn the Certified International Trade Professional (CITP) Designation?
The Certified International Trade Professional (CITP) designation is the world's leading professional designation for the field of international business. So whether you're new to global trade or have over a decade of direct experience, you'll find the CITP designation can help advance your career and build your professional credibility.
The CITP designation sets you apart in the competitive international business industry because it's proof you possess the competencies global business experts have identified as being essential for a successful career in international trade. It also recognizes your dedication to ethical business practices and ongoing professional development—both of which are desirable traits for today's global business practitioners.