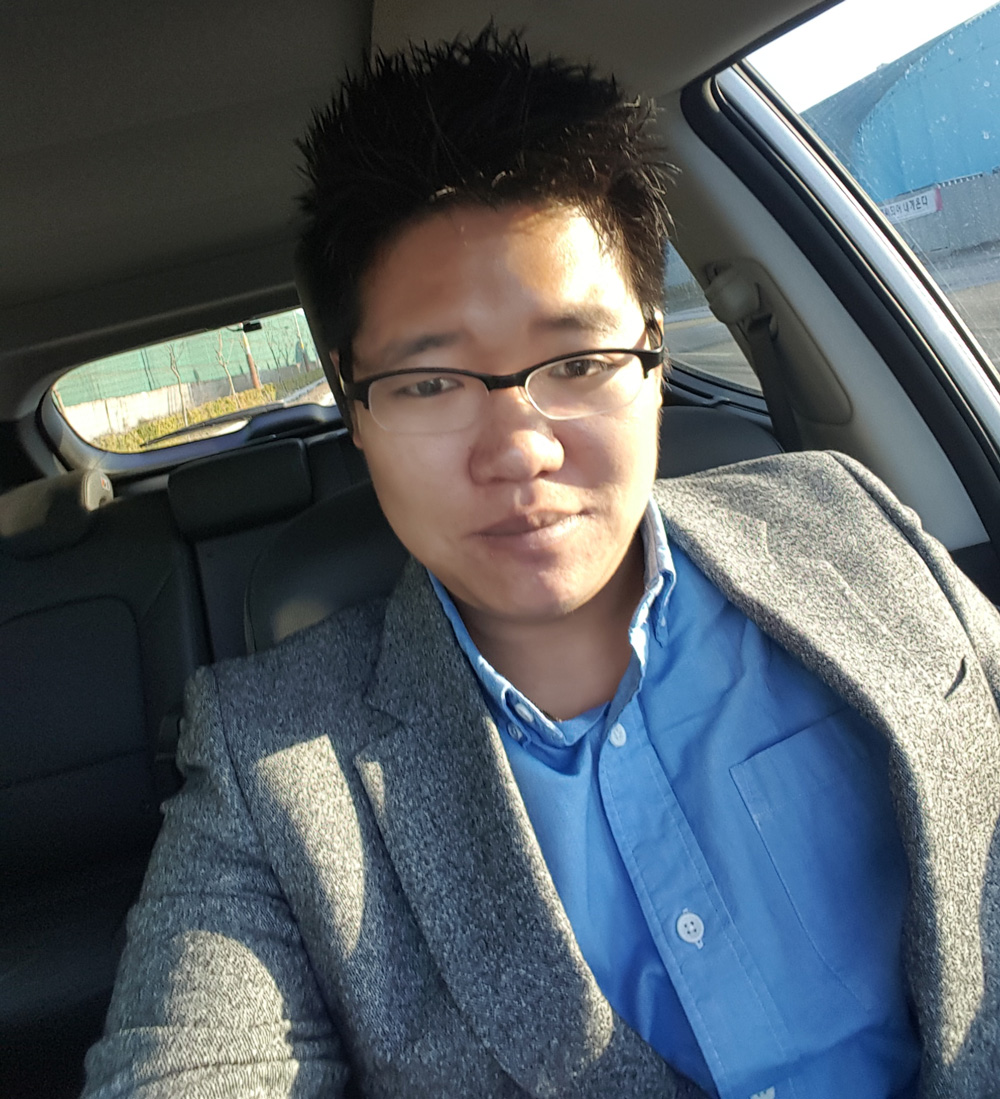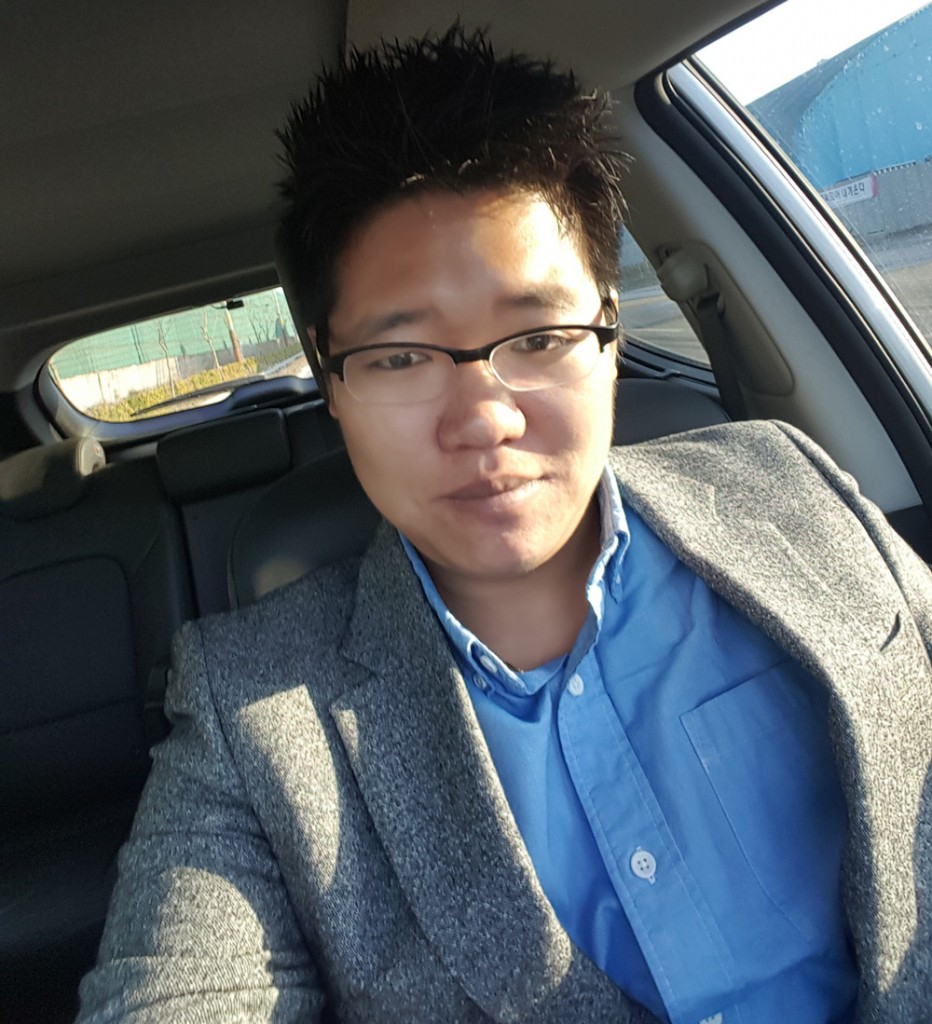 Earned his elite CITP®|FIBP® designation: April 2016
Joonmo Yang, CITP|FIBP is an Assistant Manager with Younglim Corporation, a forestry import/export company located in South Korea.
After completing the FITTskills program and earning his elite CITP®|FIBP® designation, he is excited to grow in his career by combining his passion for the forestry industry with his newfound international trade proficiency.
Starting with a focus on forestry
As Joonmo progressed through his studies at Sun Moon University, he took courses on marketing, economics and management, and found himself pulled towards a career in business.
Upon graduating, his first job with YL Timber in Inchon gave him a chance to find an industry he loves. His primary role was selling manufactured lumber, which required him to improve his communication and relationship-building skills with clients.
"I think one of my greatest accomplishments has been developing an understanding of different cultures and business styles when I deal with suppliers. There are few things that are more important when making a sale."
He also began to build up his knowledge of a wide variety of hardwoods and softwoods.
"Everything about the industry is interesting for me. In many ways, wood is like human beings. Each kind of wood has its own unique character; they each have their own distinct smell, shape, length, diameter, colour and bark. That is why I choice international trade for forestry."
Getting practical international trade training to improve results
Before long, however, Joonmo realized he still had a lot to learn about the wider world of global business in order to advance further in his career.
"I had to know about letters of credit, commercial invoicing, packing lists and certificates of origin. If I didn't know anything about my business, I was going to lose money. Thus I had to know more and increase my level of business knowledge."
To do that, Joonmo chose to attend Sprott Shaw College in in Vancouver, BC, one of FITT's in-class delivery partners, to study international trade and business management.
He enjoyed the experience and found the FITTskills courses to be extremely helpful, particularly his two favourite courses, Global Supply Chain Management and International Trade Finance courses.
I learned how to import items from another country while I was taking Global Supply Chain Management, and I learned cash flow while I was taking International Trade Finance.
As he completed the program to earn his FITT Diploma in International Trade, Joonmo also worked as a student intern with YL Forest Trading Ltd. in Coquitlam for three months.
He was entrusted with confirming export documentation such as commercial invoices, packing lists and bills of lading.
He also assisted his Export Manager with inspections of new log and lumber supplies and sending pictures of the products to customers in Korea.
Once that process was completed, he would send the order and agreement to customers to request a letter of credit, find a shipping agent and arranging the shipping schedule, amongst other responsibilities.
"I learned a lot during my experience as an intern student," he explains, "because I was exposed to some of the more detailed activities of international trade."
Taking his newfound expertise back to Korea
Upon graduating, Joonmo moved back to Korea and commenced his current role with Younglim Corporation.
He continues to perform many of the same tasks he learned as an intern, such as acquiring letters of credit, inspecting lumber supplies, and overseeing the verification of all export documents.
In many ways, both his knowledge and responsibilities continued to expand.
"Before I deal with a business partner, I have to know everything about my products. We import hemlock, Douglas fir, spruce and cedar for logs and keruing, malas, dillenia, erima, taun and teak exclusively for lumber."
"For each of these products, I need to know the price, size and terms of lumber and logs. For example, keruing is for truck flooring, which doesn't have any knots, and is categorized as a hardwood."
The international scope of his job has also expanded significantly, as he deals with several countries across Asia and North America on a regular basis.
"I've travelled to Canada, USA, Brazil, Indonesia, Laos and China to conduct business, and I'm particularly proud of the price and quality of the products we were able to acquire from Laos through one of my trips."
"We import about 6,000,000mbf (1mbf is 1,000 feet of boards one foot wide and one inch thick) of logs per year from Canada and the U.S., so those trips are crucial to maintain our supply."
One of Joonmo's goals upon graduating was to earn his elite Certified International Trade Professional (CITP®|FIBP®) designation, in order to prove the skills he had spent the past few years developing. Now that he has it, he hopes to expand his network and progress in his career.
I hope to meet new people who are working in international trade. My goal is to grow more and more in this industry and I believe that I can do it. I will always be hard-working in order to achieve that.
As he maintains a long-term ambition for his career, he believes his passion for international trade, specifically within forestry, will be key to building a long, successful career.
"If I find new items for my customers, I believe that I can work in the international trade industry for a long time. We can't live without forests, or without logs and lumber."
With all the crucial building blocks in place, Joonmo's career looks set for success in the years to come.
Learn more about the CITP®|FIBP® designation
International Business Certification—CITP®|FIBP®
Advance your career and build your professional credibility in the field of global business by earning the Certified International Trade Professional (CITP) designation.
Why Earn the Certified International Trade Professional (CITP®|FIBP®) Designation?
The Certified International Trade Professional (CITP®|FIBP®) designation is the world's leading professional designation for the field of international business. So whether you're new to global trade or have over a decade of direct experience, you'll find the elite CITP®|FIBP® designation can help advance your career and build your professional credibility.
The CITP®|FIBP® designation sets you apart in the competitive international business industry because it's proof you possess the competencies global business experts have identified as being essential for a successful career in international trade. It also recognizes your dedication to ethical business practices and ongoing professional development—both of which are desirable traits for today's global business practitioners.