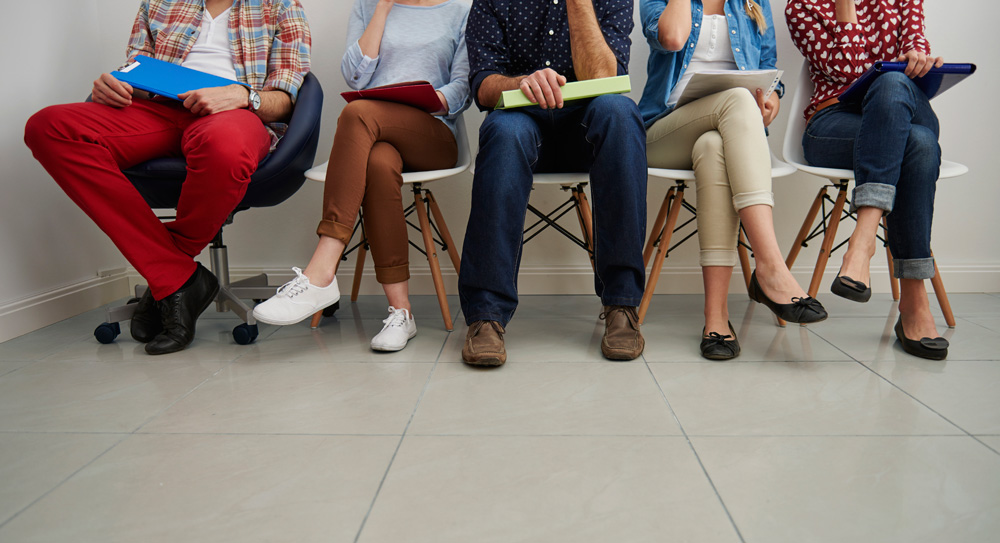 When you read the news or talk to other professionals, it's not uncommon to hear about a "talent shortage" in any number of sectors. But what does a talent shortage really mean?
If unemployment rates are down and companies are hiring again, then more people are working and there are fewer candidates to fill open jobs. This is obviously true, but there is much more to it than that.
There is a big difference between "talent" and any breathing individual who can fill the job.
We are all looking for the top talent, the change makers, the future leaders who will drive innovation, bring change, increase profits, propel growth and who make our companies better than they were before.
If you hire enough talent, it will be a change-maker for your business.
Where is the next generation of talented supply chain professionals?
During the economic downturn of 2008 and 2009, companies let people go and drastically slowed or stopped hiring all together.
As a result, there were a lot of talented supply chain and logistics professionals, mostly middle management, who left the industry after losing their jobs and did not return.
Part of the problem arose when time away from the industry left these employees unable to keep up with industry advancements in technology.
When companies started hiring again, they found these once-talented managers had left the industry and, in most cases, would not or could not return.
This put more pressure on hiring managers and human resources to seek out and hire younger employees as they were graduating from school.
Without chances to succeed, potential supply chain professionals are choosing other paths
Historically, however, our industry is not the strongest at developing and running supply chain and logistics internship programs.  And, unfortunately, the college and university programs that do are facing their own challenges.
Some college students whose programs have an internship requirement cannot find placements in their field due to the limited opportunities in their location. They often rely on more general business internships to fulfill their program requirements for graduation.
This is what causes the largest problem: talented logistics and supply chain students who are forced to take these more general internships, are in turn hired for general business roles during their internships, and never find their way into the logistics and supply chain industry.
Even after choosing the right program, doing well in their courses, and positioning themselves for a bright SCM career, the lack of opportunities to "get their foot in the door" to the industry is leading these students to other fields.
Further compounding the issue, I frequently hear from hiring managers that college graduates do not have "real world, on the job" training and experience.
"Really?," I ask. "How many college interns did your company utilize this year?"
Usually, the response is…none.
Now, hopefully, the "talent shortage" is a bit clearer.
Providing opportunities for the best and brightest to get their start
We need to change this about our industry and we need to do it right away.  More companies need to offer and utilize supply chain and logistics-specific internships, to offer students that much needed experience in the field.
The biggest bonus for the company is that they get first access to top talent, whom they can hire full-time pending graduation. When we make this change, our industry receives top talent instead of having a talent shortage.
At Small World Recruiting, we have developed a Logistics and SCM Internship Board, www.scminterns.com, to support the industry because we feel that matching interns with companies who need them is a big step in the right direction.
Posting a resume is free for students, and we are starting to spread the word at colleges and universities, who are encouraging students to register.
However, we are really busy doing what we do best, recruiting mid-management and executive level roles within the industry.  For the board to be successful, we need your help.
So please, spread the word and share and post this article.
Encourage your HR team to develop an internship program, and then post the opportunity on our internship board so that logistics and supply chain students can find it and come to work for you after graduation.
As with anything, good things take time, but I hope that in a year or two this logistics and supply chain-focused internship board will be the source of finding top talent within our industry, and that we can finally say, "No, we don't have a talent shortage."
In fact, we will have access to the best talent the industry has ever seen.
Disclaimer: The opinions expressed in this article are those of the contributing author, and do not necessarily reflect those of the Forum for International Trade Training.