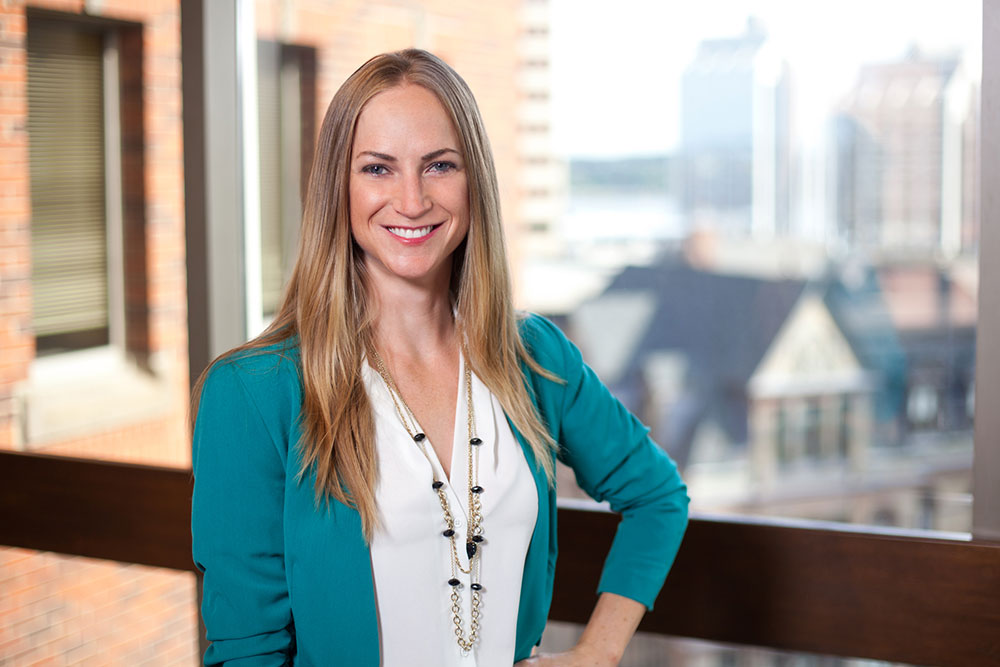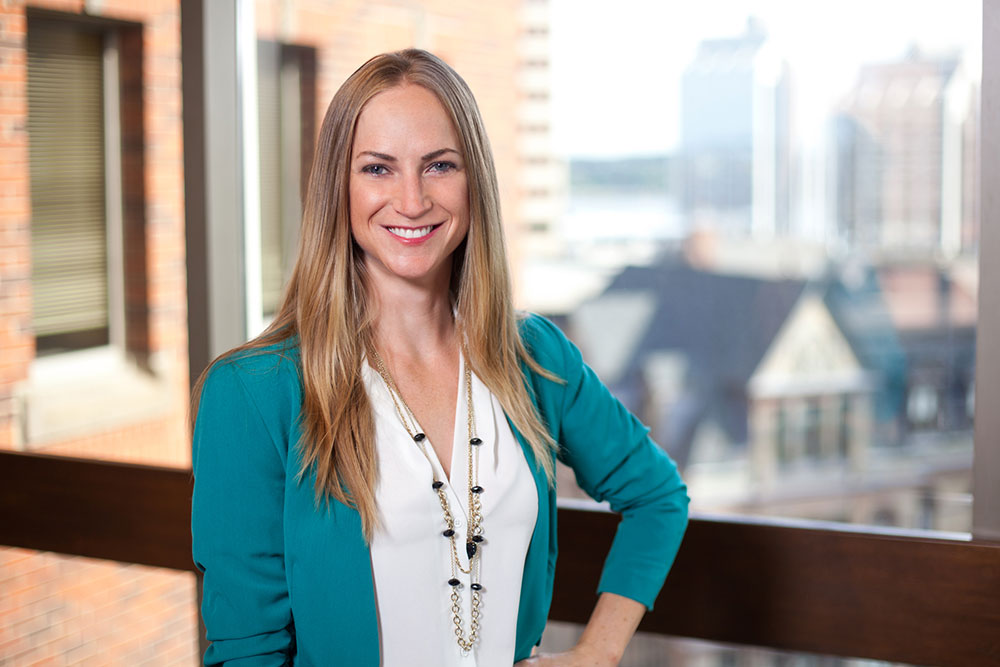 Earned her elite CITP|FIBP designation: March 2014
Colleen Power is playing an important role in Nova Scotia's international trade development as a Trade Strategist with Nova Scotia Business Inc., the province's private sector-led business development agency.
"I've always been drawn to the dynamics and diversity of international trade," says Colleen.
I chose to apply for the FITTskills program to expand my knowledge on trade fundamentals, and to apply this knowledge to my work in trade research, strategy and development.
As NSBI's trade sector strategist, Colleen supports the research needs of the agency's trade development team; working with them to help identify international markets that are a good fit for trade missions in NSBI's sectors of focus. Colleen also manages NSBI's Trade Market Intelligence (TMI) program, in which she works directly with Nova Scotia companies by providing customized research and analysis to help companies evaluate and pursue international markets for their products and services.
"I'm proud to have received the CITP designation and feel it is a great complement to the work I do leading NSBI's TMI program and in helping Nova Scotia companies become more globally active and competitive," says Colleen. "As a born-and-raised Nova Scotian with over 10 years of experience helping SMEs start and grow, I care about the local economy and want to contribute to its success."
Want to connect with Colleen?

LinkedIn: Colleen Power
Learn more about the CITP®|FIBP® designation
International Business Certification—CITP©|FIBP©
Advance your career and build your professional credibility in the field of global business by earning the Certified International Trade Professional (CITP) designation.
Why Earn the Certified International Trade Professional (CITP) Designation?
The Certified International Trade Professional (CITP) designation is the world's leading professional designation for the field of international business. So whether you're new to global trade or have over a decade of direct experience, you'll find the CITP designation can help advance your career and build your professional credibility.
The CITP designation sets you apart in the competitive international business industry because it's proof you possess the competencies global business experts have identified as being essential for a successful career in international trade. It also recognizes your dedication to ethical business practices and ongoing professional development—both of which are desirable traits for today's global business practitioners.