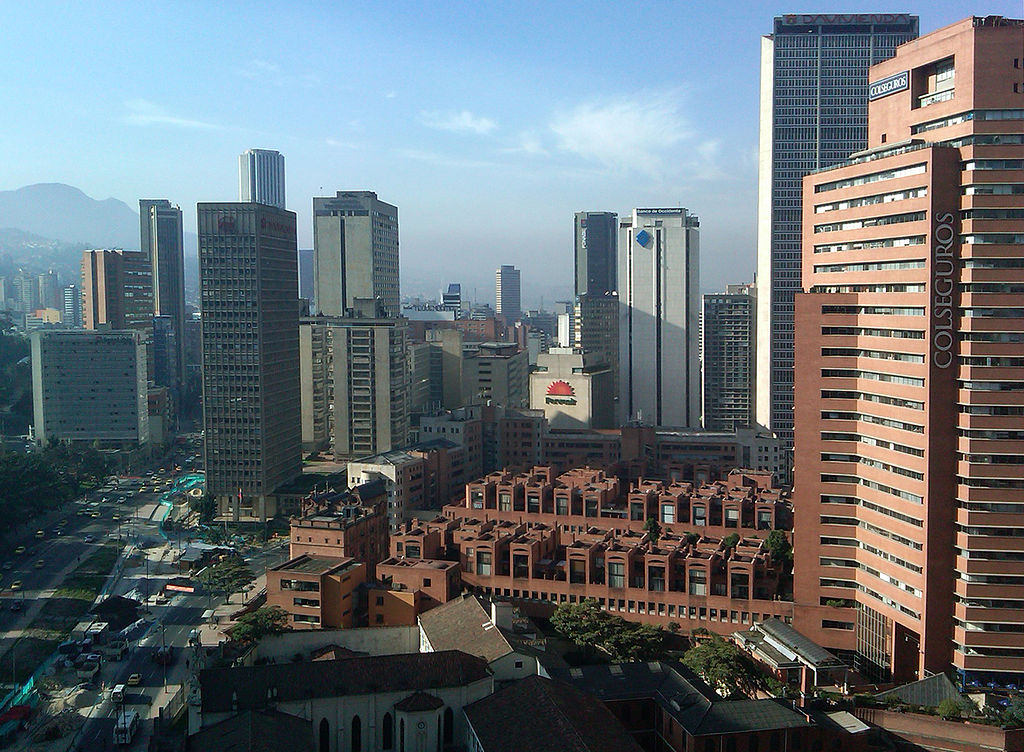 I am going to start by asking you to do two things:
Put aside the stereotypes for a moment and,
Please undertake to always spell the country's name correctly…..it's Colombia, not ColUmbia!
Mention Colombia to people a few years back and coffee, drugs and FARC guerrillas were often the three things people affiliated with Colombia. But today, fair trade, organic coffee is growing rapidly and the two latter are both on the decline. There is just so much more to Colombia these days.
Rapid evolution of Colombia's business landscape
As the fourth-largest country in South America, and one of the continent's most populous nations with more than 46 million people, the Republic of Colombia has witnessed a revolution of its business landscape thanks to mobile communications. In 2011, internet connections doubled to six million, with mobile making up almost half of these.
The country now enjoys a dynamic market with penetration rates unimaginable a decade ago. In 2012, in Barcelona, Spain, for the first time in history, Colombia won the award as the Government with the most innovative telecommunication policies in the world. It won the "Government Leadership Award 2012" for the Live Digital Plan, at the Global Telecommunications Conference in Barcelona. (source: GSMA)
As I write this, I am near the end of an eighteen day Canadian-Colombian Export Rally for Colombian small and medium exporters (SMEs). This Export Rally was put on by my firm with the assistance of PROEXPORT, Colombia's Export Promotion Department, and made possible by assistance from Foreign Affairs, Trade and Development Canada through the CATRTA program administered by Conference Board of Canada.
We have held the Export Rally in Bogota, Cali, Medellin and Barranquilla (Colombia's four largest cities). This is my third tour of these four cities in the last couple of months and my fifth visit to Colombia this year.
 I have met over four hundred Colombian SMEs on this trip alone, and their commitment, skill and enthusiasm is changing Colombia's landscape.
Diverse opportunities for Canadian SME's
Our company is an SME, and we have already been active in Colombia for almost two years. Based upon the foregoing, I am very surprised that we haven't seen more evidence of Canadian SMEs already on the ground in Colombia.
If you are a Canadian company in need of ICT (Information and Communications Technology), digital animation and good programmers, head to Colombia! If you are in agrifoods, specialty food or health food, head to Colombia to sell your products!
And – if you are gluten intolerant/allergic – Colombia is the land of yucca, the gluten free alternative to make your pancakes, English muffins and sandwiches – Loblaws in Canada just introduced 8 brand new Gluten Free products for sufferers of one of the fastest growing allergies in North America.
If you are a Canadian buyer – on 4 and 5th September, PROEXPORT is hosting a Matchmaking Forum for Canadian Buyers , a Business Matchmaking Forum to uncover buying opportunities of the Colombian Agribusiness, Manufacturing, Textile and Apparel Industry benefiting from 0% import tariff.
Are you planning to go? I am!  It is time to push aside the stereotypes and look to Colombia as an exciting, vibrant and growing market for Canadian goods and services.