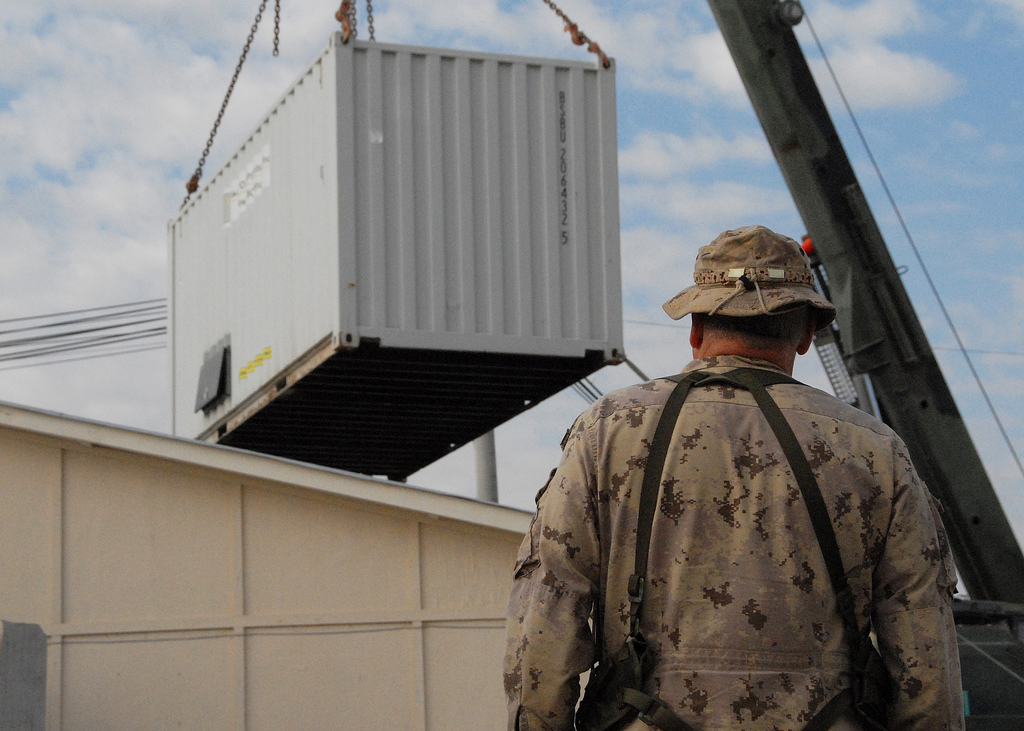 "All of that stuff doesn't just magically appear in the middle of the desert," said Master Warrant Officer Randy Reilly, logistician with the Canadian Forces (CF), as he described the complex planning and logistics that goes into ensuring military supplies reach their intended project or mission locations.
Reilly has been with the CF for over 25 years. And he has been involved in missions that have taken him around the world to countries such as Afghanistan, Israel, Bosnia, Syria and Croatia.
Throughout Reilly's career, he has worked on countless mission plans, procured supplies and human resources, ensured the packaging and shipment of equipment into mission areas, and even facilitated the timely exit of ammunitions during enemy-fire.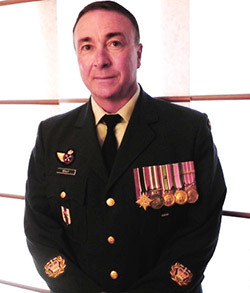 We recently asked Reilly to review all of the knowledge and skills he's gaining during his career with the CF to draw parallels between his military competencies and the competencies needed for a career in international business. Using the Integrative Trade Competency Diagnostic Tool we developed in partnership with Mercer, Reilly identified many striking similarities.
Like in business, all CF projects and missions begin with mission business planning.
"When we're trying to justify a project or mission, the cost of equipment, or anything else, we have to do the research, build a business plan, discuss the logic, and sell it to our chain of command," said Reilly.
And before shipping out on any mission to a foreign country, members of the CF engage in cultural training as part of their pre-deployment training.
"As military logisticians, we learn about the culture of the people because very often we work with and hire locals," said Reilly. "And depending on what your role is on a mission, you'll get even more detail of what you may need to know at the government level."
People like Reilly who work in Logistics for the CF are also skilled in a wide range of other tasks that easily compare to the skills used in international trade. These include: risk management and process planning, customs and shipping, regulations and documentation, and global chain supply management.
"Everywhere we go in the world we have to re-learn how to do our jobs based on our environment," said Reilly. "And very often, we get our experience from life and death situations."
Our recent
International Trade Workforce Strategy
identified that people releasing from the military are a huge potential resource-pool that can help fill the gap in skills that exists for the global trade industry. This group of individuals is quick to learn, has flexible and innovative tendencies, and possesses the global exposure and proven skills that can help them transition smoothly into international business.
Reilly admitted that he sometimes had to think hard about how the work he does for the CF is described in civilian terms. But once he made the 'translations', he found that his CF skills are applicable to global business in almost all cases.
"While we're not profit driven in the Canadian Forces like you would be in the business world, we are driven for mission success," he said. "That's obviously convertible!"
Reilly is going to be releasing from the military shortly, and he's looking for a new career path that will span at least another 10 years.
The Diagnostic Tool showed me that I do have the experience. A career in international trade is certainly something I can look into for the future.
Do you know any other occupations, like the military, that involve skills that directly relate to the international trade industry? Share them with us below!