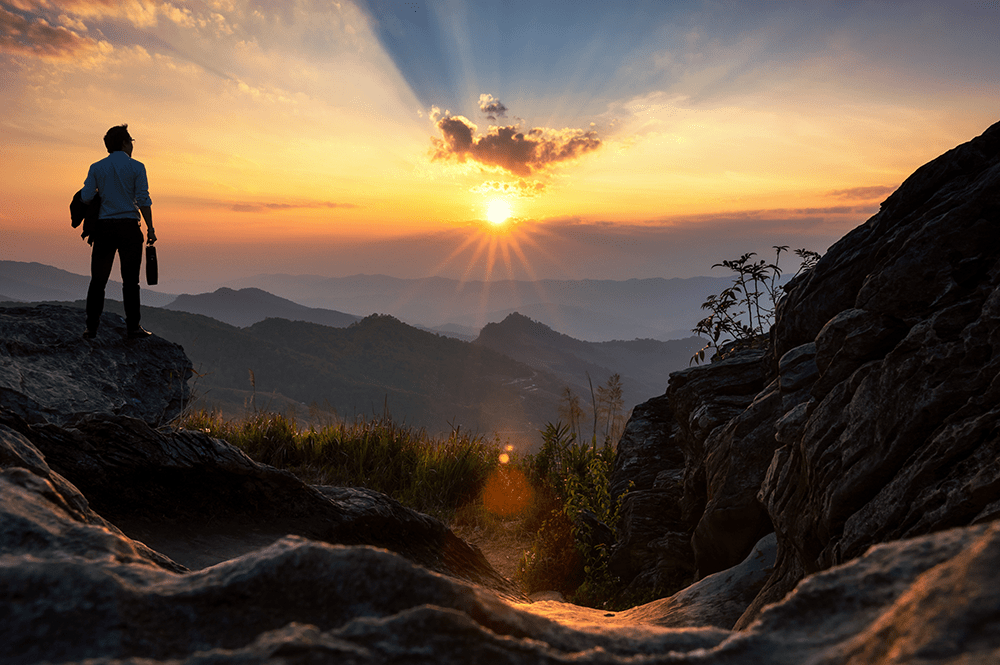 It's that time again where we like to look ahead at the incoming year and pinpoint the biggest trends to keep an eye on in the global trade environment. 2019 was another year full of challenges, surprises, and continued volatility. This year looks to be less explosive, with fewer conflicts but a general slowdown in trade growth. However, more small businesses are jumping into international markets than ever before, and new trade deals and tech continue to bring ample opportunities for those willing to make the leap.
Here's what we'll be watching in 2020.
1. Slowing economic growth
After a difficult 2019, most global outlooks were projecting subdued 2020 global trade growth late this year. This was largely due to a sharp downturn in manufacturing activity and global trade volatility with Brexit and China-US relations.
"The weakness in growth is driven by … higher tariffs and prolonged trade policy uncertainty damaging investment and demand for capital goods," stated the IMF blog.
In Canada, specifically, global growth forecasts were downshifted in EDC's fall update to the 2020 outlook.
"With the slowing global economy and lingering trade tensions weighing more heavily on Canada's exports than previously expected. EDC now forecasts export growth to moderate further to 2.6% in 2020, revised down from the 3.4% growth forecast in spring 2019." – EDC Global Export Forecast 2019
However, with the very recent and significant progress made on the Canada-US-Mexico Trade Agreement and the "phase one" US-China trade deal, growth forecasts into 2020 may soon be revised again, to the positive this time.
2. Service export opportunities growing in new regions
Canadian trade in services continued to grow for the 9th year in a row, with industries such as travel, finance, resource development, technology, transportation, and agriculture presenting the best opportunities. While the U.S. is still the biggest importer of Canadian services, the fastest growing relationship in commercial service exports was with African nations (13%).
In the U.S. service exports are increasing as well, reaching $71.1 billion for the year as of October.
Service exports also seem to have been immune to the downturn weakening goods exports.
"Goods exports have been more negatively impacted by softening global conditions and are expected to grow at a modest 3.3% in 2019, slowing further to 2.3% in 2020. "
"Alternatively, services – exports have been resilient, and continue to be steady with forecasted growth of 5.1% this year and 3.9% next year." –EDC Global Export Forecast 2019
3. China – "Decoupling," or in "phase one" of renewing trade relations?
After almost three years of escalating tensions and retaliatory tariffs between the US-China and Canada-China, talk began to emerge of a "decoupling" strategy. This would see China drastically reduce trade with North America, replacing it with domestic inter-regional trade.
Already, China's foreign direct investments in the U.S. dropped 88% from 2016-2018. The potential for a drastic drop in China-U.S. trade is raising alarms about possible tech wars, and remapping supply chains to leave out the west all together.
However, this fall saw the U.S. and China put much of the contention behind them and most recently, sign off on "phase one" of a China-U.S. trade deal. Details have yet to be released, but during a press conference it was announced that,
"Trump agreed to scale back some tariffs (which was China's top demand and was cheered on Wall Street). In exchange, China said it will buy more U.S. farm products (which Beijing had wanted to do anyway), enhance its intellectual property protections and allow U.S. banks and credit card companies full access to China." – according to the Washington Post
Canada is watching the developments between China and the U.S. closely, as increased trade between the two nations could have either a positive or negative effect on Canada's energy and agricultural exports.
The shifting dynamics between China and North America will send shockwaves through the global market so we will certainly be watching for any developments.

4. Tariff workarounds
Because of the continued uncertainty between China – North America trade, companies have started looking for workarounds to avoid getting caught by tariffs. Other nearby regions, such as Vietnam, South Korea and Taiwan, as well as Mexico have been seeing increased imports as North American companies have tweaked their supply chains to reroute around China.
A little less on the up-and-up, some North American-based companies have been exploiting loopholes in trade policy to circumvent paying increased tariffs on Chinese-manufactured goods. Specifically, section 321 of the Tariff Act of 1920's de minimis rule. Some are stretching the legitimate rules, which U.S. Customs is aware of and claims to be cracking down on. Others are using the rule to apply correctly to their goods.
Either way, some of those that can't avoid China-North American trade uncertainty are finding ways around paying the tariffs, for now. We're keeping an eye on new manufacturing hot spots as they pop up and trade policy continues to shift. It's a good time to be a trade lawyer.
5. More new supply chain tech
The adoption of buzzworthy technology, such as artificial intelligence, blockchain, drones and robotics have been revolutionizing supply chains for the past few years. This is reaching a new level of maturity as companies big and small take agility and automation to the next level into 2020.
Some predictions we're seeing illustrate the level of adoption of this technology,
"By the end of 2021, half of all manufacturing supply chains will have invested in supply chain resiliency and artificial intelligence (AI), resulting in productivity improvements of 15%. And,
By the end of 2020, half of all large manufacturers will have automated supplier and spend data analysis, resulting in a 15% procurement productivity gain." – MH&L Magazine
Shippers are recognizing this and have gotten on board in a big way. Two of the world's leaders in moving containers, Maersk and DAMCO, are doubling down on streamlining logistics processes with higher integration of inland services. This will help shippers to route their transportation at reduced cost, as the two companies connect sea and land, beyond the port of call. Digitization plays a huge role in this integration, giving them access to real-time data and creating more agile and efficient processes and operations.
See more 2020 supply chain trends to watch here.
6. Beyond greenwashing – Demand for truly sustainable products/services increasing
Research is showing that people are voting for sustainability with their wallets. According to a 2019 study by NYU Stern's Center for Sustainable Business, 50% of the growth in consumer packaged goods from 2012-2018 came from sustainable products, accounting for 16.6% of the total market. That's a 29% jump in that five year time period.
A recent report from the International Trade Centre found that consumers in the EU are increasingly seeking sustainable and ethical products and have increased savviness on what makes a product or company truly "sustainable."
The numbers are compelling –
85% of retailers report increased sales of sustainable products over the past five years and 92% of retailers expect sales in sustainable products to increase in the next five years.
The message from the report is clearly summed up by Arancha González, Executive Director, ITC in the introduction:
"This report carries an important message for small businesses seeking to export to major industrial nations in the European Union: Retailers consider sustainability key, when buying from suppliers."
We'll be watching to see how impactful the growth of sustainable business practices and purchasing behavior is in 2020, and how businesses respond.
7. Localization in supply chains and communications
The last three trends – tariff work arounds, new supply chain tech, and increased demand for green/sustainable goods – together usher in a new era of localization. Businesses are looking for ways to bring manufacturing closer to their consumers, allowing them to sidestep tariff uncertainty. They are engaging new tech in wringing every last drop of inefficiency and waste out of their supply chains, a move that will please their climate conscious consumers.
As consumers are getting increased access to a wider range brands and products and the concern for climate issues accelerates, many are also turning to products and services that speak more directly to them and come from closer by. Here's where the other type of localization – adapting your product or service to a local market – will be increasingly important into 2020.
The need for proper translation and transcreation is growing, alongside machine translation and video creation.
8. SMEs going global from the outset
Today, more companies are born with a global mindset than ever before. Companies are often factoring in global market entry from the outset, and a majority are planning on going into at least one international market within the first five years. This is a major change from the recent past where international business was seen as a large corporation's game.
According to Rochester PR Group's UK Market Entry Index,
"64% of Canadian respondents stated that the vision for their companies had always been global rather than local. The peak age of a Canadian business first starting to trade overseas was 2–5 years at 39%, compared to 23% for under a year."
In an article for Hockeystick Deanna Horton, a Fellow at the University of Toronto's Munk School of Global Affairs and Public Policy explains further,
"One always thinks that companies, especially small companies, need to be a certain size before they expand to other markets. But the digital economy is different. Canadian tech companies in particular are going global from a very early stage. For them, going global means opening a small office with a few people in another country. So, it's not always as complex as it can be for manufacturers."
But many SMEs still feel too intimidated or unprepared to make the international leap. Here's where training in the right areas can make a big difference in a company's global market entry success. Doing the right research to be prepared to face the local competition, draft your business plan, build the right team, and adapt your products/services are the main keys to success. Fortunately, there are a multitude of training, resources and support for businesses preparing to make the journey.
9. Consumer-driven data privacy
Privacy issues have been in the spotlight over 2019 with several large organizations being scrutinized for data leaks and questionable practices. With the implementation of the European Union's General Data Protection Regulation (GDPR) in May, 2018 companies were more or less forced to sit up and take data protection seriously.
Into 2020 companies will continue to feel the implications of GDPR around the world, and other regulations are making their way through approval processes as well, such as the California Consumer Privacy Act (CCPA) which will come into effect on January 1, 2020. South Korea and Brazil are also working on similar protection policies.
E-Privacy and the transferring of personal data will also be under the microscope this year, along with the application of artificial intelligence technology. Companies who have put little priority into complying with privacy regulations should re-evaluate their stance, as more companies are being outed for breaches in privacy and data leaks, which comes with fines, fees, and often significant losses.
We'll be watching to see how oversight and consumer behaviour changes alongside the developments in online technology in 2020.
10. Global trade volatility easing
After a few years of increasing uncertainty and upheaval, most outlooks are finally showing a trend for an easing of global trade volatility into 2020.
Towards the end of 2019 massive uncertainty around the state of North American trade relations started to dissipate with some of the last hurdles being cleared in the ratification of the United States Mexico Canada Agreement. Canada and the U.S. agreed to revised terms in December and it is expected to be signed in early 2020.
Tensions between China and U.S. that have seen the U.S. impose tariffs on more than $350 million worth of Chinese goods have been eased by "phase one" trade agreement reached last week. Already additionally scheduled tariffs have been cancelled and  some of the existing ones have been cleared as well. Exporters dealing in the regions can breathe a tentative sigh of relief for the year ahead.
In the UK, Brexit uncertainty seems to be clearing as well after a decisive election has paved the way for the conservative party to move forward on their plans to leave the European Union. It remains to be seen what Canada's trade relationship with the UK may look like after the UK-EU split.
Another massive piece of trade policy is on track to be signed in 2020. The world's largest ever trade agreement, the Regional Comprehensive Economic Partnership or RCEP, is made up of 15 mostly Asian nations and includes all 10 ASEAN members as well as China, Australia, New Zealand, Japan and South Korea.
If the last few years have taught us anything, it's that in the global trade environment, nothing is certain and staying on top of the latest developments is the best way to plan for the years ahead.
Here's to a peaceful and prosperous new decade!