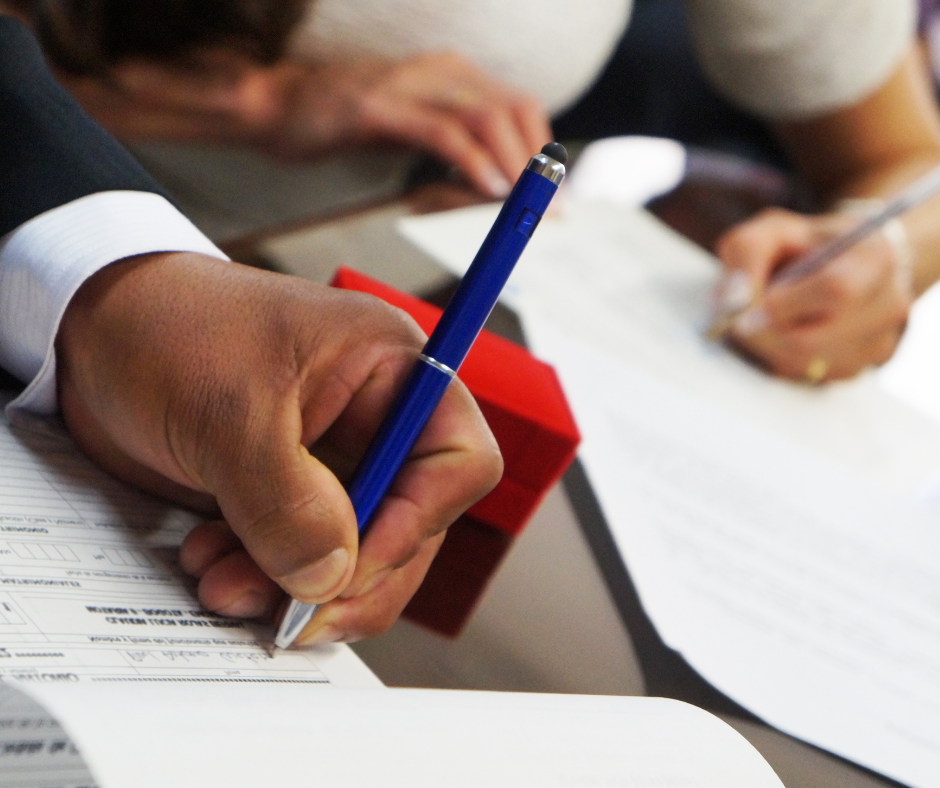 A typical strategic procurement process involves seven major steps. Organizations will adapt this process based on the type of competitive advantage strategy they are implementing, the international procurement activity they are undertaking and their own comfort level with the applicable risk.  
To be effective and minimize risk, organizations must be able to conduct their sourcing process in an organized and systematic fashion that is repeatable for all procurement decisions. 
This article series will outline each step in detail, for this article we are covering Step 5: Implement the Sourcing Strategy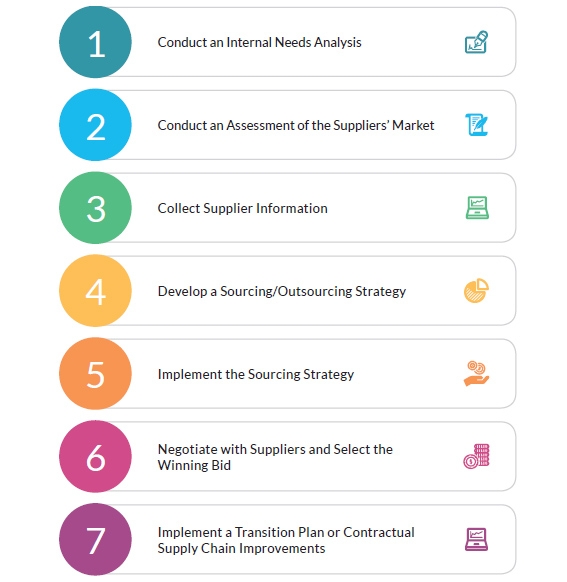 You can read about steps 1, 2, 3 & 4 of the procurement process. 
Step 1 of the procurement process: Conducting an internal needs assessment – Trade Ready
Step 2 of the procurement process: Conducting an assessment of the suppliers' market – Trade Ready
Step 3 of the procurement process: Collect Supplier Information  – Trade Ready
Step 4 of the procurement process: Develop a Sourcing/Outsourcing Strategy 
Sourcing strategies
Sourcing strategies that involve acquisition or strategic partnerships are major undertakings. In these cases, suppliers are likely to have the following characteristics:
Involvement in activities core to the buyer, e.g. supply limited raw material for core product, access to highly confidential proprietary knowledge
One of a limited number of available suppliers with specific equipment/technology and skilled labour pool
Part of the broader business strategy
For a direct purchase, organizations may begin with an Expression of Interest (EOI), prepare an RFP or RFQ, and solicit bids from identified potential suppliers as part of a competitive bidding process.

The RFP should include detailed material, product or service specifications, delivery and service requirements, evaluation criteria, pricing structure, and financial terms.
The strategic procurement team will want to include a disclaimer to declare that no financial responsibilities lie with its organization for soliciting information and for any costs associated with participating in the bidding process. The RFP is sent out to suppliers with a response deadline.
This content is an excerpt from the FITTskills Global Value Chain. Click here to learn how to manage your company's supply chain and logistics and mitigate risks, reduce costs and improve efficiency throughout every stage of your global value chain.

E-Procurement
The use of e-procurement technology is a means to streamline the bidding process. Companies that use an e-procurement platform allow potential suppliers to offer products electronically and post their bids online. The organization's procurement team can download and assess quotes, and post responses confidentially. This eliminates paperwork, speeds up the bidding process and reduces the time zone impact.
Most e-procurement systems are integrated with enterprise resource planning (ERP) systems. Selected vendors then use Electronic data interchange (EDI) to send and receive standard business documents, such as inventory levels, invoices, and price lists, and payments are also made electronically.
Stay tuned for Steps 6 & 7 of the strategic procurement process in this continuing series.