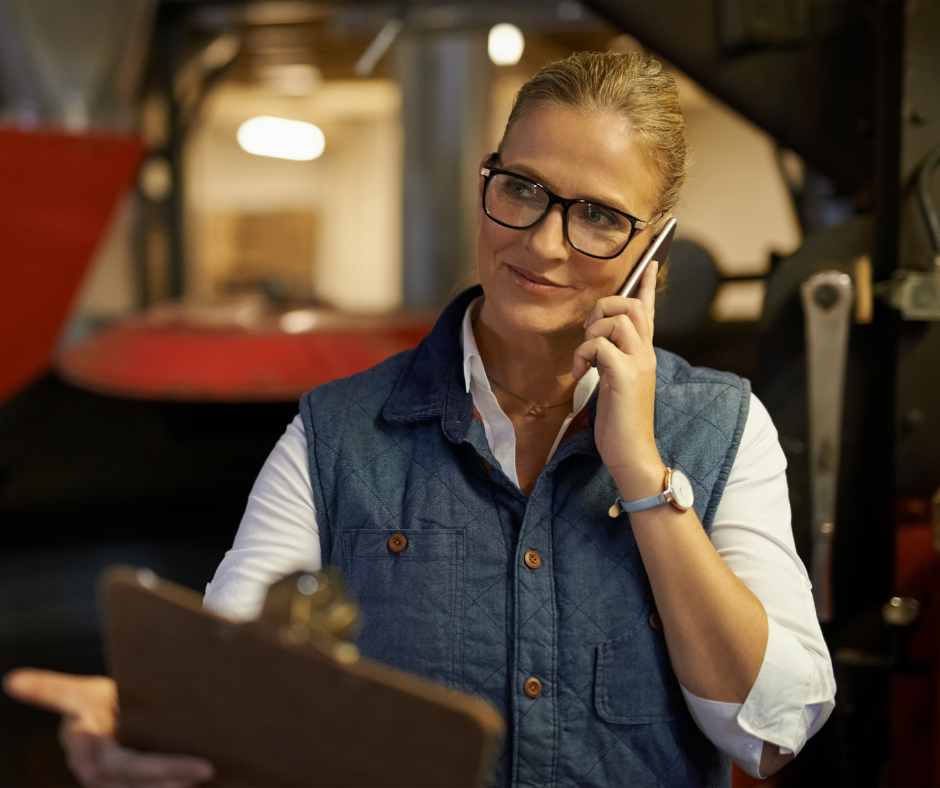 A typical strategic procurement process involves seven major steps. Organizations will adapt this process based on the type of competitive advantage strategy they are implementing, the international procurement activity they are undertaking and their own comfort level with the applicable risk.  
To be effective and minimize risk, organizations must be able to conduct their sourcing process in an organized and systematic fashion that is repeatable for all procurement decisions. 
This article series will outline each step in detail, for this article we are covering Step 3 – Collect Supplier Information.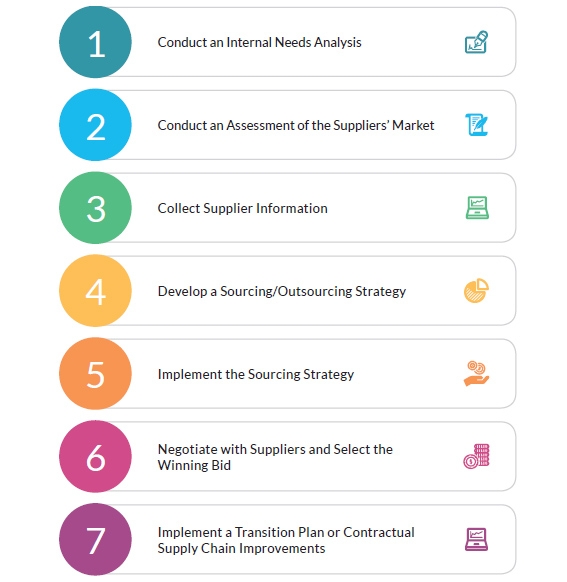 You can read about steps 1 & 2 of the procurement process. 
Step 1 of the procurement process: Conducting an internal needs assessment – Trade Ready
Step 2 of the procurement process: Conducting an assessment of the suppliers' market – Trade Ready 
In order to collect supplier information in a way that will allow for meaningful comparison, it is necessary to determine selection criteria. This will help narrow the selection of suppliers. 
Selection Criteria for Global Sourcing of Goods and Outsourcing of Manufacturing
Criteria for the global sourcing of goods and outsourcing of manufacturing are similar and could include the following: 
Quality of goods, e.g. consistency of specifications, durability

Service follow-up, e.g. product life maintenance and ease of repair, reverse supply chain

Reliability, e.g. history of delivery performance, warranty and replacement policies

Capacity, e.g. consistency of supply quantities, order system and cycle times, flexibility of supply, management style, labour supply, labour conditions and relations, use of sub-contractors

Process technology, e.g. hardware and software capacity of supplier, IT skill levels

Telecommunications capabilities and infrastructure

Financial stability of supplier, e.g. payment terms used in past, requirement for upfront funding

Relationship building, e.g. supplier attitude, ease of communications and understanding, ability to develop trust and collaborative relationship, willingness to share technologies and information, cultural compatibility

Location, geographic distance and time zone

Risks, e.g. potential for cost risk, supply uncertainty and lead time

Security
This content is an excerpt from the FITTskills Global Value Chain Course. Click here to learn how to manage your company's supply chain and logistics and mitigate risks, reduce costs and improve efficiency throughout every stage of your global value chain.

Selection Criteria for Global Outsourcing of Services
Selection criteria for outsourcing services reflect that there are different requirements. The following are selection criteria that can be considered: 
Defined scope of services, e.g. what is to be provided, potential value-added (such as innovation), organization-specific service requirements or expectations

Financial expectations, e.g. price of services, inflation, wage rates, current financial position

Operational expectations, e.g. capacity, flexibility (such as scale-up or scale-down capabilities), level of technology, current licences, labour turnover rates, use of sub-contractors

inflation, e.g. network security, dedicated servers, server firewalls, data encryption, employee background checks, facility security procedures, antivirus applications

Qualitative expectations, e.g. consistency of service, service level expectations (such as turnaround time, meeting deadlines, efficiency) management style, labour conditions and relations, sustainability practices

Technical expertise, e.g. qualified labour pool (such as technical sophistication), up-to-date infrastructure/facilities, certifications, data protection systems

Performance, e.g. history of performance delivery, customer references, legal issues

Risks particular to location, e.g. intellectual property protection and tax laws, infrastructure (such as electrical power)

When setting the selection criteria for services, the baseline analysis and performance measures will help the outsourcing team determine selection criteria specifics.
The type of service required will also play a role in the selection process. For example, a U.S. organization requiring customer service call centre services for a predominantly English-speaking customer base may lead to the selection of a supplier in a predominantly English-speaking country, such as Canada, while marketing analysis services might be outsourced to a country in an advantageous time zone, so that analysis results can be provided the next day. 
Selection Processes
Once the potential suppliers have been compared using the selection criteria, the strategic procurement team will be able to evaluate each supplier's capabilities. There are different models that can be used to rate and select suppliers: 
Analytical Hierarchy Process (AHP): This uses an overall goal, plus multiple quantitative and qualitative dimensions and criteria, to generate a score for each supplier.

Categorical methods: These rate suppliers against criteria using a scale, such as a numerical scale or "good", "fair" and "poor".

Cost-ratio method: This rates the total acquisition cost for each supplier against the firm's total purchase price as a ratio.

It is important for the company to select suppliers carefully. A supplier's inability to meet the selection criteria can result in significant losses for the organization.
The business reputation and performance of the supplier must be evaluated, and financial statements, credit reports and references must be checked carefully. If possible, the organization should arrange to inspect the supplier's site and talk to other customers about their experiences with the supplier. The use of agents who are familiar with the markets and stakeholders can also be beneficial to this process. 
Organizations may select more than one supplier to avoid potential supply disruptions as well as create a competitive environment. This strategy is also effective for large multinational organizations and allows for centralized control, but more regional delivery. 
Stay tuned for Steps 4-7 of the strategic procurement process in this continuing series.