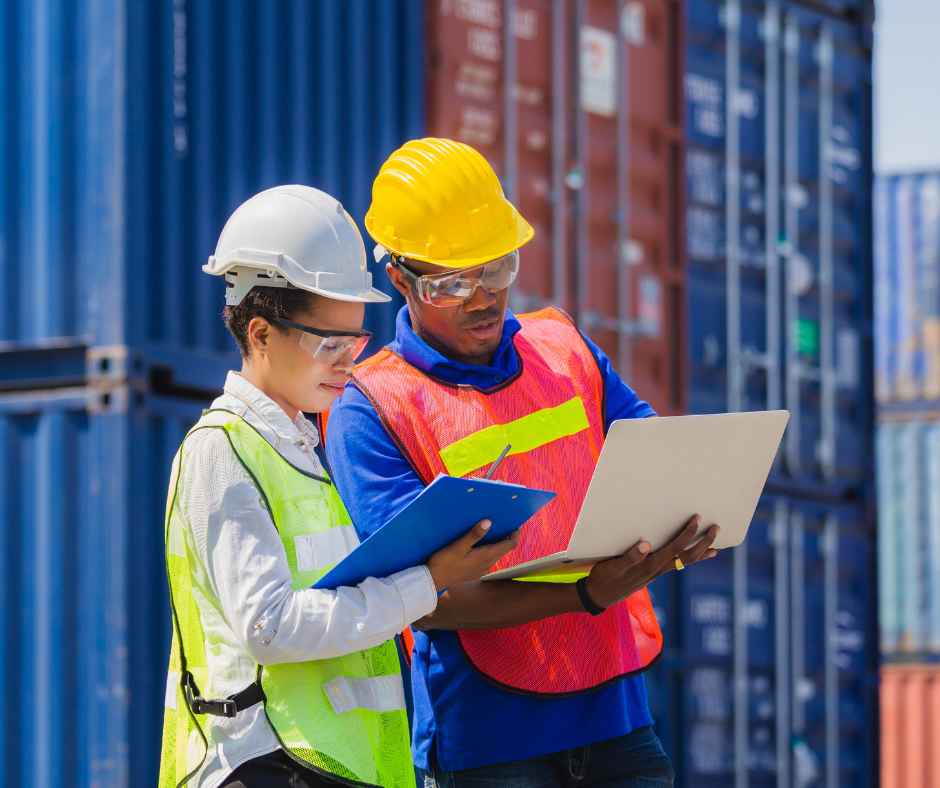 The final part of our series on regulatory compliance is all about establishing regulatory compliance practices. In case you missed them, here are steps 1-3
Part 1  – Labelling and packaging regulations
Part 2 – Shipping and health & safety compliance
Part 3 – Environmental compliance
Regulatory Compliance Practices
The importance of regulatory compliance and the potential costs to companies not only from potential consumer lawsuits, but the losses of not meeting contract requirements, suggests that organizations must ensure that compliance is woven into their business practices.
Establishing regulatory compliance requires the commitment of management to provide the resources and executive support for compliance. There are several ways that compliance can become part of production operations.
Research Regulatory Environment and Compliance
Countries have different standards, laws, regulations and business practices that impact outsourcing activities in other countries, either by adding costs or requirements that could be considered illegal in one's own country. It's important to conduct business from the perspective of the end customer.
Any questionable practices that can be related to an organization's product can have a negative effect on an organization's brand and reputation. Strategies to minimize this risk include:
Researching laws, regulations and unwritten business practices in potential contract manufacturers' countries
Researching business reputation and legal record of potential contract manufacturers
Researching domestic laws and regulations to determine liability of conducting business in other countries
Researching export requirements in potential contract manufacturer's country to determine process and costs
Incorporating detailed codes of conduct and acceptable practices as part of contracts
Establish Regulatory Compliance Programs
Many organizations now incorporate compliance programs within departments or as a separate department within organizational structures.
These programs ensure that organizational activities for all facets of operations are in compliance with current regulations in all jurisdictions where the organization operates.
These programs ensure that organizations keep up-to-date on changes in regulations, provide input into the development of new or modifications to regulations, and ensure that changes to operational practices are implemented.
For production, release procedures are an example of a production compliance program component. Release procedures are followed at the end of the actual manufacturing process.
The extent of established, documented release procedures depends on the nature of the product, the regulations it must adhere to, the size of the shipments and the destinations.
The following are some common checks performed on finished manufactured products ready for shipping as part of a release procedure:
Double check product specifications and shipment numbers against customer orders.
Examine random selections of the product for quality problems.
Confirm that all necessary documentation has been completed.
Examine packaging to ensure it meets required regulations.
Prepare audit reports confirming quality procedures that were implemented during production.
Check that any required certification procedures have been applied to the shipment.
Want to dive deeper into the regulations and requirements for selling in international markets? check out the Fittskills course on Products & Services for a Global Market.

Employ Compliance Specialists
Organizations are beginning to see the benefits of designated compliance specialists. Compliance specialists can play a role in all aspects of an organization's activities, from finance to production. Some compliance specialists work only in specific areas such as legal, finance, distribution or manufacturing. For production, a compliance specialist's tasks could include ensuring products and packaging meet contracted specifications, as well as the regulatory requirements for:
Traceability: Materials can be traced to the supplier; company uses a standard system of product tracking to facilitate tracking of materials through the supply chain, and is responsive to voluntary or involuntary recalls
Labelling: Products meet contract specifications, e.g. print vs. tag, and regulatory requirements of each market
Packaging materials: Packaging meets needs of distributors for protection and marketing, and regulatory requirements of each market for labelling and disposal
Safety certifications: Products have been tested  to  meet  safety  requirements and have obtained required certification marks for each market and are properly displayed, or required safety warnings appear on labels.
Environmental safety: Product and packaging materials meet disposal and environmental regulations for each market
For manufacturing, these specialists require:
Fundamental knowledge of organization's products including sources of materials and supplies, as well as by-products
Production process knowledge
Regulatory knowledge including product safety, design, packaging
Environmental and health safety regulations
Regulatory requirements for product disposal and recycling
Ability to design and implement business practices and control measures, such as audits, to ensure compliance
Ability to evaluate compliance testing data and make recommendations to address non-conformance
Ability to work with product design teams
Ability to design and enforce quality controls and conduct audits to ensure products and processes meet specification and comply with domestic manufacturing regulations
Compliance specialists help organizations meet their regulatory obligations in a timely and cost-effective manner thereby facilitating international trade.
Although third-party providers can be used to oversee compliance as a contract service, manufacturers may want to keep production compliance oversight in-house for production operations where there is intellectual property risk.
Available Training and Certification for Compliance Specialists

The  European  Compliance  Academy  (ECA)  is  the  educational  and certifying body of the ECA Foundation, which is the leading European organization in pharmaceutical quality assurance and "Good Manufacturing Practice" (GMP) compliance. The Canadian Society of Customs Brokers provides training and certification in compliance. The International Compliance Training Academy (ICTA) provides compliance training in Australia and South East Asia that is also recognized in the United Kingdom. There  are  also  certifications  available  in  specialized  fields  of  compliance, such as finance, and for specific industries, such as pharmaceuticals.
Regulations are a response and action by government to protect public health and safety. They are added to and revised as incidents, recalls, lawsuits and public pressure requires change.
Regulatory compliance is a means for organizations to reduce their vulnerability to product liability lawsuits and could save millions of dollars in legal fees and settlements.