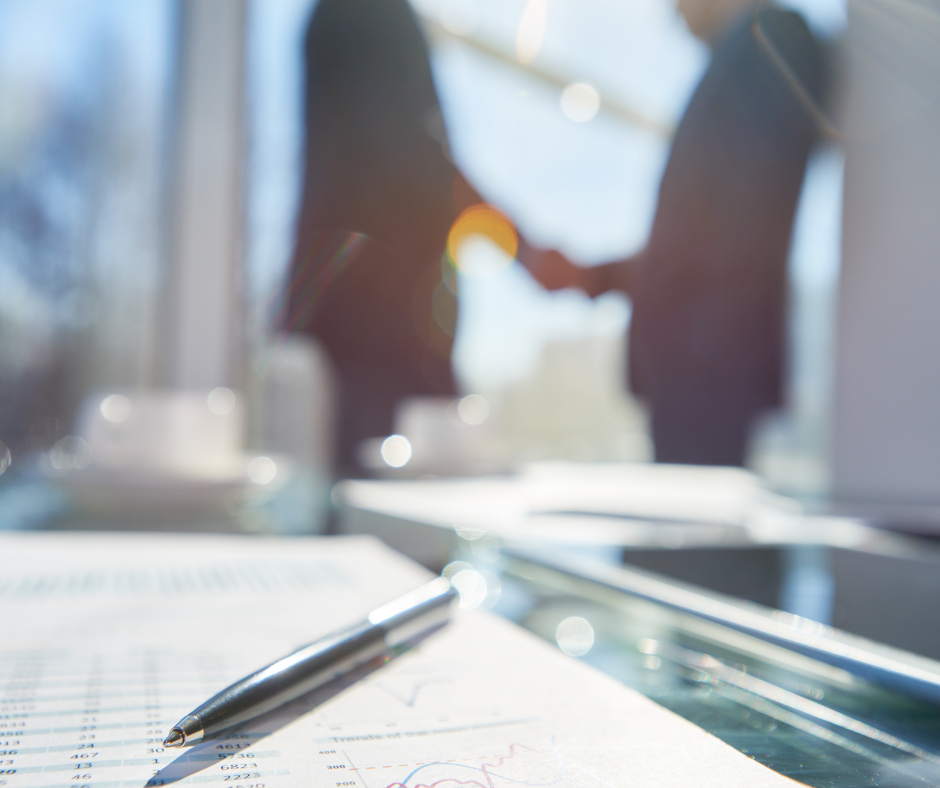 A typical strategic procurement process involves seven major steps. Organizations will adapt this process based on the type of competitive advantage strategy they are implementing, the international procurement activity they are undertaking and their own comfort level with the applicable risk.  
To be effective and minimize risk, organizations must be able to conduct their sourcing process in an organized and systematic fashion that is repeatable for all procurement decisions. 
This article series will outline each step in detail, for this article we are covering Step 4 – Develop a Sourcing/Outsourcing Strategy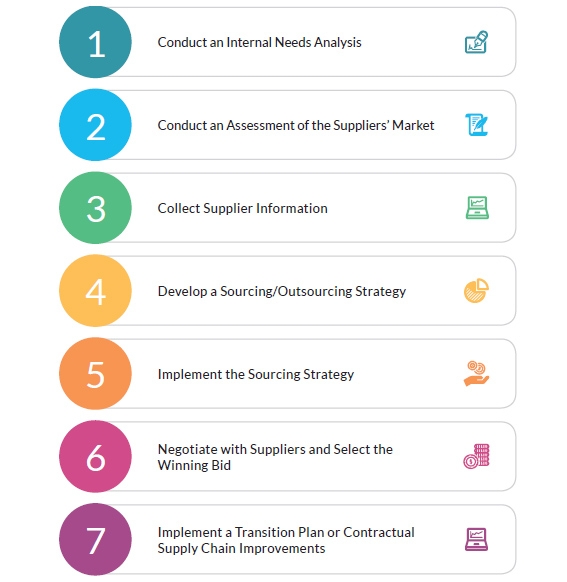 You can read about steps 1, 2 & 3 of the procurement process. 
Step 1 of the procurement process: Conducting an internal needs assessment – Trade Ready
Step 2 of the procurement process: Conducting an assessment of the suppliers' market – Trade Ready
Step 3 of the Procurement Process: Collect Supplier Information  – Trade Ready
Based on the information gathered in the first three steps, an organization can develop a sourcing/outsourcing  strategy.
The  following  are  examples  of  sourcing strategies:
Direct purchase: Sending a Request for Proposal (RFP) or a Request for Quote (RFQ) to select suppliers.
Acquisition: Purchasing from a desirable supplier.
Request for Proposal : Entering into an agreement with a selected supplier.

Which strategy is selected will depend on the competitiveness of the supplier marketplace and the sourcing/outsourcing organization's risk tolerance, overall business strategy and motivation for outsourcing.
This content is an excerpt from the FITTskills Global Value Chain. Click here to learn how to manage your company's supply chain and logistics and mitigate risks, reduce costs and improve efficiency throughout every stage of your global value chain.

The following are examples of the appropriate strategy for a given situation:
For an organization concerned about intellectual property protection, but desiring lower labour costs for production, acquisition or partnering might be appropriate strategies.
For production of fairly generic components, with little proprietary input, a direct purchase for the lowest price to meet the specifications may suffice.
For product research and development services, a strategic partnership that allows access to cutting edge technologies and a highly skilled or specialized workforce would be more cost effective and beneficial to both parties.
Stay tuned for Steps 5-7 of the strategic procurement process in this continuing series.